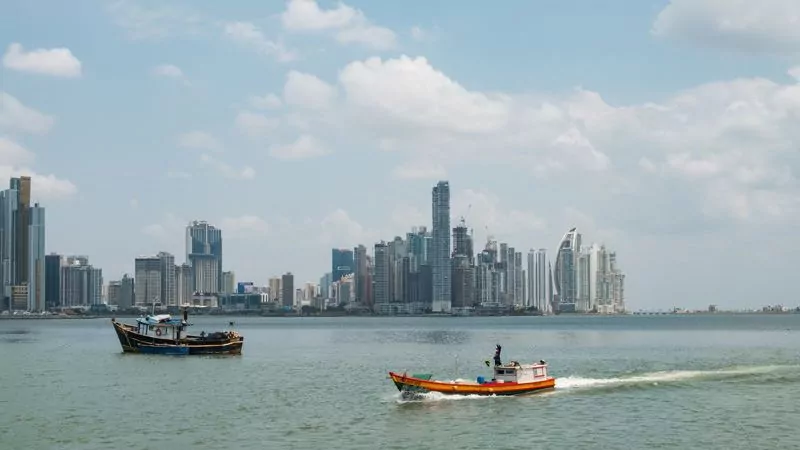 Find Out The Top 5 Panama Property Markets In 2019
5 Ways To Make Money In Panama In 2019
The death of Panama's property market has been rumored for the last 10 years at least.
Starting in 2003 and continuing through 2008, this country enjoyed a mega construction boom. Then came the crash of real estate markets around the globe. Would-be investors worried about the unfinished projects in Panama at the time, especially in Panama City.
Panama developers were forced to adjust. No longer able to sell at frothy pre-2008 prices, they retreated to "what the market would pay." What they found was that, while their profit margins were constricted, they were still able to turn over inventory.
Most affected was the top end of the market. The highest-priced projects in 2008 suffered the biggest reductions in pricing, of course. Some buildings underway were delayed. Others in planning stages didn't get off the ground.
However, the market in general carried on. In hindsight, we can say that apartment prices fell 25% on average in the best neighborhoods, particularly for newly completed buildings.
Meantime, though, rental rates remained strong for those who were able to take possession of their apartments, and prices recovered quickly.
What's the scene on the ground for this market 10 years later?
To answer that question, I invited top Panama property pros, investors, and developers to join me on stage for last week's Live and Invest in Panama Conference.
Today this marketplace is far more niched than it was a decade ago. Panama City, for example, like any city of a million-and-a-half people, is many different markets, some offering more potential and upside than others.
In 2003, you could have bought almost anything in Panama and felt confident that you'd earn a good or better return. That's no longer the case. Today you need to target your investment search.
Where, specifically, should you be shopping? On the opening morning of last week's conference, our own Evie Brooks, Director of our Access Panama group, identified five top markets in particular:
Top Panama Market #1: Avenida Balboa
Avenida Balboa, where I made my first property investment in this country nearly 15 years ago, continues to offer opportunity. This frontline strip along the Bay of Panama has always been and will always be one of the city's best addresses. Pricing continues up even as new buildings and more inventory continue to appear along this oceanside boulevard. An apartment on Avenida Balboa will always find a buyer or a renter, as the case may be.
One building under construction right now in particular offers a great opportunity for early investors.
Top Panama Market #2: Costa Del Este
The other area in the city offering strong investment potential in 2019 is Costa del Este. This master-planned suburb is the focus of many top Panama developers who are hard at work building both houses and apartment towers, as well as commercial space.
In addition, this is also the area where many (most) of the many thousands of expat workers moving to Panama City for jobs with the dozens of international companies that have set up and continue to be set up in and around Panama's capital are looking to live… especially if they are coming with families.
Prices in Costa del Este can be some of the highest in the city, but demand remains strong. Buying pre-construction either to sell or to rent at completion can be an effective and profitable strategy.
Top Panama Market #3: Veracruz
Outside the city other dynamics are playing out and creating opportunity.
Thanks to the anticipated new (fourth) bridge over the Canal, the Veracruz neighborhood, which sits on the coast behind Panama Pacífico, is smack dab in the path of progress. This is one of my favorite up-and-coming zones for a rental investment. It's the nearest beach area to the city but has traditionally been overlooked by both tourists and investors.
Several I invited to participate in last week's conference presented opportunities specifically in this prime location.
Top Panama Market #4: Penonomé
Penonomé, a couple of hours outside Panama City, is another location in this country enjoying rapid growth as new industry comes online.
Penonomé is a breadbasket, an agricultural base in this country and home today to key agricultural investment opportunities.
In addition, a large copper mine is opening up. This will increase local employment and bring in big volumes of foreign workers, all of whom will need somewhere to live.
Top Panama Market #5: Puerto Armuelles
The final growth market highlighted during last week's Live and Invest in Panama Conference was Puerto Armuelles.
When Chiquita pulled out of this coastal region in 2003, the local economy collapsed and the population decamped.
News flash: Del Monte is moving in. Earlier this month, Panama President Varela hosted a celebration of the company's first banana shipment from the dock here.
"Puerto Armuelles is reborn," he said.
Property prices in the area have been rising in recent years in anticipation of this event, but we'll see significant upside from here.
(We happen to be covering this part of the country and its current renaissance in our upcoming May issue of Panama Letter.)
Lief Simon