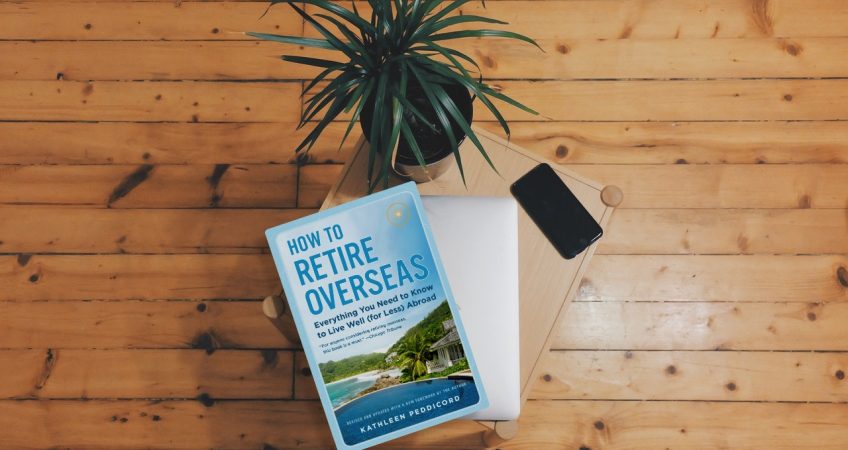 Finally, A "How To Retire Overseas" Plan Anyone Can Afford
Where Shall I Send Your Copy Of My Wife's New Book?
Several weeks ago, a brand-new, updated, and expanded edition of my wife's "How To Retire Overseas" book was published by Penguin Random House.
It's now on bookstore shelves across America… and, of course, Kathleen and I very much hope you'll want to read it.
In fact, we'd like to send you a copy free.
This is an actual book that you can hold in your hands and stack on your shelf.
It gives you the secret to retiring at any age… while, at the same time, guaranteeing yourself a richer lifestyle.
It reveals the 13 best places today for living the good life… places where you can retire "up"… on a budget of as little as US$700 a month.
And it tells our story… the tale of our four international moves across three continents over the past 20 years with kids, pets, and businesses in tow.
This is a look behind the curtain at what Kathleen and my experiences living and investing overseas have really been like these past couple of decades…
Including the successes and the failures… the adventure and the struggle… every lesson learned… and her most important words of wisdom for the would-be expat, retiree, or investor abroad.
Get Your Free Copy
As I said, Kathleen and I would like to send you a copy with our compliments… as a thank you for being a loyal Offshore Living Letter reader.
In fact, our Live and Invest Overseas marketing team has bundled the new book with several other special publications to create a one-of-a-kind library of resources.
It's all yours if you get in touch right now.
All we ask if that you cover the cost of shipping and handling for the book.
Go here now to fill in your mailing addresses.
Your copy of the just-released new edition of Kathleen's "How To Retire Overseas" book will be on its way to your physical mailbox…
And the other materials will be sent immediately to your email inbox.
This is a limited-time invitation. As soon as the pile of books that we've received to our office in Panama City has been claimed, this opportunity will be off the table.
It won't take long, I'm sure.
Go here right now to tell us where you'd like your free book shipped.
I don't want you to miss out.
Lief Simon