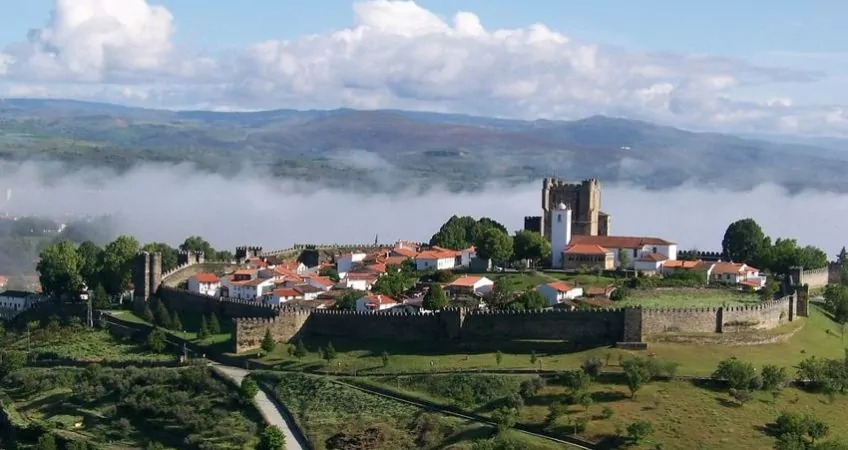 Why Portugal Could Be Your Best Bet In A Doomsday Scenario
The World Is Ending… Where Should You Go?
A reader wrote this week to ask where I'd recommend as the ideal destination in a doomsday scenario.
Where would qualify as the best place to be in an end-of-the-world situation?
The reader specifically referenced a shutdown of global trade.
I would want a place where enough food could be grown locally to feed the local population; that has some manufacturing base, meaning the local population would be able to make necessary goods by themselves for themselves beyond hammocks and wooden chairs; and that is energy self-sufficient.
At the top of the list of destinations that could fill that order I'd put Portugal.
This country is blessed with abundant fertile land, an impressive number of sunny days each year, and a population of experienced farmers. Portugal has no trouble feeding itself.
Specifically, about 28% of the country's land is arable… producing beef, olives, citrus, grains, and potatoes. The country also makes cheese and excellent wine.
Portugal's coastline is longer than its land border, meaning plenty of fish and seafood. You see this bounty on the menus of restaurants across the country. In restaurants along the coast, the fresh catches of the day are posed in the front windows for you to make your choice as you walk by. The shrimp can be bigger than lobsters I've known.
While the bulk of the country's GDP comes from the services industries, Portugal also has a good industrial base. Factories here make everything from automobiles and electronics to ceramics and plastics. Should a global crisis strike and global trade break down, Portugal could carry on equipping its people with the necessities of life.
The country mines an excess of copper but has to import iron. This could become a hiccup in the manufacturing of big metal things, but, remember, the world is coming to the end. You're going to have to make some compromises.
Finally, Portugal gets a high percentage of its electricity from renewable sources, primarily wind generators. In March of this year, the country produced 104% of its electrical needs from these sources, and it expects to be able to fulfill the country's electrical needs in full from these sources only by 2040.
In addition, an end-times destination should have good weather and reasonable residency options. Again, Portugal complies.
This country boasts more hours of sunshine per year than any other in Western Europe, it's never too cold in winter, and summer temperatures are cooled by the winds off the Atlantic, meaning even July and August aren't uncomfortably hot.
To give you something to do with all that great weather, Portugal provides some of the best beaches in Europe. The country has one of Europe's highest rates of Blue Flag beaches per kilometer of coast. Remember, while Portugal is a small country, its coast is long. You have plenty of safe and clean beaches to choose from; some are even wheelchair-accessible.
How You Can Get To Your Portuguese Preppers Paradise
You can become a resident of Portugal simply by showing enough income to support yourself. That threshold is a mere 1,300 euros per month per person. Establishing residency in this way means you must be physically present in the country 183 days or more per year. This shouldn't be a problem in our end-of-the-world context. You're in Portugal because you want to be there to ride out the storm.
The other option for establishing residency in Portugal is to buy property under its Golden Visa investment option. You could spend as little as 280,000 euros on a property older than 30 years and in a low population area or you could spend 500,000 euros in Lisbon. Today, that 500,000 euros doesn't go as far in Lisbon as it did a few years ago thanks to accelerating property appreciation values over the last five years, but it's still possible to find good values in the capital.
One advantage of residency through the Golden Visa program is that you only have to spend a week a year in the country on average. If the world is in serious crisis, I'd say go for the proof-of-income visa, assuming you can qualify, and keep available funds available.
As I like to remind you, I'm no doomsayer… but I like to be prepared. And, while preparing for an end-times scenario that may not materialize in our lifetimes, Portugal still offers one of the best residency, tax, weather, and cost of living combinations you can find right now.
That's why it has once again topped Live and Invest Overseas' annual Retire Overseas Index, to be released next week as a special edition of Kathleen Peddicord's Overseas Living Letter.
Lief Simon