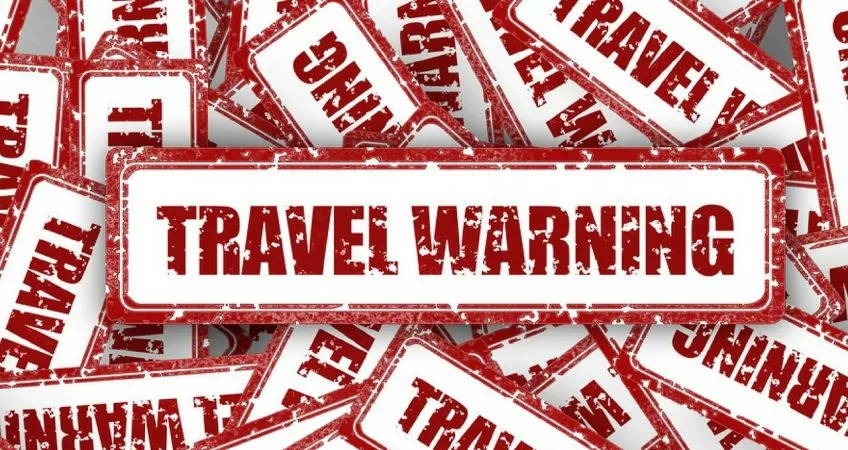 What You Need To Know About United States Travel Warnings
A Warning About Travel Warnings
It's one of the most frequent comments I get in my feedback from readers. Every month or so, someone writes in to chastise me for suggesting people look at diversifying their lives in places like Mexico or Colombia.
"Don't you know that [insert country name] is full of danger? Haven't you read the travel warning?" is usually how it goes.
I get where they're coming from. The U.S. State Department issues plenty of travel warnings and alerts for the countries I promote as ideal offshore destinations. Sometimes, these places can be dangerous.
The travel warning reissued for Mexico in August cited "homicide, kidnapping, carjacking, and robbery." It went on, stating "Gun battles between rival criminal organizations or with Mexican authorities have taken place on streets and in public places during broad daylight."
Perhaps the ghastliest warning was that "In remote areas, cellphone coverage is limited or non-existent." The horror.
You know where else is dangerous and has limited rural cellphone coverage? The United States of America.
Think about it. St. Louis, Baltimore, New Orleans, and Detroit are among the top 50 cities with the highest murder rate in the world.
What's more, the United States has the largest prison population in the world—in both per capita and total number. I'm sure many of those inmates are doing time for nonviolent offenses. However, not too many people come out of prison less violent than they went in.
Imagining A Travel Warning For U.S. Visitors
Can you imagine what a travel warning to the United States would include these days?
"The Canadian Ministry of Foreign Affairs warns Canadian citizens about the risk of traveling to certain parts of the United States due to rampant killings across the nation. These killings are both targeted and indiscriminate and can include military-grade weaponry or simple motor vehicles, both of which are easily accessible to anyone. 
"In 2016, 477 incidents were recorded where four or more people were shot. These shootings occurred at movie theaters, music festivals, shopping malls, nightclubs, houses of worship, businesses, government buildings, schools, and just about anywhere else. Since 2012, at least 1,700 people have been killed in more than 1,500 mass shooting incidents.
"After the killing of a counterprotestor at an anti-Nazi rally in Charlottesville, Virginia, visitors are advised to avoid large gatherings, protests, rallies, or public speeches, which have become focal points for violent political conflict. 
"For the second straight year, the FBI has reported an increase in reported hate crimes. More than 6,100 hate crimes were reported in 2016—an increase of about 5% from the year before. Six in ten were targeted because of race or ethnicity, one in five because of their religion, and one in six because of their sexual orientation. Anti-Semitic and anti-Muslim incidents accounted for 55% and 25% of religious hate crimes, respectively. 
"Overdoses from prescription drugs and heroin continue to be the leading cause of unintentional death, and anyone entering a health care facility is at risk. In 2015, 91 people died on average every day from opioid overdoses. If a doctor tries to prescribe you an opioid painkiller such as OxyContin, remember: Just Say No."
This is all made up, obviously. Canada would never issue this type of warning for such a strategic and close ally. But that doesn't mean other countries wouldn't.
Keep Travel Warnings In Perspective
In June 2016, the Bahamas issued a travel advisory for the United States, citing "recent tensions in some American cities over shootings of young black males by police officers."
But it's not only foreign countries issuing warnings. Last August, the NAACP issued its first ever travel advisory—aimed at visitors to Missouri—stating that "black individuals enjoying the highways, roads and points of interest there may not be safe."
Shortly before that, the ACLU issued a travel alert for Texas, warning "anyone planning to travel to Texas in the near future to anticipate the possible violation of their constitutional rights when stopped by law enforcement" due to draconian "show me your papers" laws.
Does this mean you should avoid Texas and Missouri? Probably not. As with the travel warnings issued by the U.S. State Department, take note and plan accordingly, but don't let these warnings dictate your life.
Lief Simon