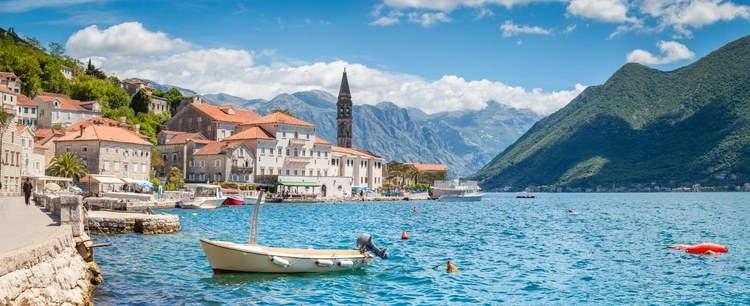 You're Owed A Golden Parachute
The world is on the brink.
War in the Middle East…
The United States has issued a rare "Global Terror Alert" in the wake of events in Israel and Gaza.
War in Russia and Ukraine…
The Biden administration has plowed 60 billion dollars into this conflict so far—with no end in sight.
Far from protecting the world order, the United States can't even get its own House in order…
Yes, I mean that literally. I'm sure you've been following the shenanigans as the House of Representatives has tried to elect a Speaker—someone third in line to the presidency.
Political dysfunction and feeling of distrust on all sides are now so high that The Daily Digest—among others—says that "America has all the ingredients for a civil war."
You're not the only one thinking about your "escape plan."
More and more Americans are leaving behind this American turmoil…
Indeed, millions of Americans have moved overseas.
But where can you go around the world that will not only be safe—but offer you as good if not a better lifestyle than you have now?
I've spent more than 30 years investigating the best "Plan B" residencies around the world… and I have the answer.
You need a "parachute" to escape the disaster that's unfolding…
But you don't just want any escape plan…
You want a "Golden Parachute" that gives you the perks you deserve—and enables you to live a First Class lifestyle…
Your Golden Parachute… your First Class escape plan… is to acquire a Golden Visa.
A Golden Visa gives you the right to live in another country simply by buying a property there.
In the wake of everything that's going on, I've arranged a special "Strategy Session" this week for my readers… where we'll discuss your best Golden Visa options right now.
It's called The "Golden Parachute" Strategy Session and it's taking place on Thursday, Nov. 2 at 10 a.m. EDT…
Consider this your formal invitation.
Go Offshore Today
Sign up to our free twice a week dispatch Offshore Living Letter
and immediately receive our FREE research report
on how to live tax-free today, while earning up to $215,200!
I hope you'll join us. There's never been a more urgent time to cover this topic.
Simply click here to register.
During the event—which will last about 90 minutes—we'll cover:
· How a Golden Visa… in the right locations… opens up a luxury lifestyle at a low cost
· The best places around the world to get a Golden Visa right now
· I'll introduce you to developers with turnkey property investment options—so you can start the process of getting your Golden Visa immediately
Sign up to join me, right here—it's completely free and there's no obligation.
There have been a lot of news stories recently suggesting that Golden Visas are going out of style or being "cancelled."
As usual, the mainstream media is not giving you the full story.
It's true that Golden Visa programs are always subject to change…
And that many left-wing politicians do not like these investor programs and want to get rid of them…
That just means that many Golden Visa opportunities are time-sensitive.
For example, the first Golden Visa we'll tell you about is set to expire in 2024…
Your Last Chance To Act
You may have only months to act on this opportunity—so you'll want to get in now to secure residency-by-investment in what I consider the world's top "Plan B" destination.
I'll explain exactly what you need to do to act on this time-sensitive opportunity in The Golden Parachute Strategy Session.
This is a country where I spend much of my time… I own more real estate here than in any other country…
Over the decades, I've built up valuable relationships here, including with the country's top developer—which brings us to this big opportunity…
I've negotiated a private deal that allows you to stake a claim in a private beach community in the hottest location in the country.
No other beach community is this close to the capital city.
But here in an exclusive resort fast becoming known as the "playground of the rich and famous," you can claim a home with million-dollar views and 5-star amenities… just steps from a sandy beach…
With all the amenities of a vibrant, cosmopolitan city just minutes away.
You're only a short drive from modern restaurants, bars, and shops… as well as first-class health care and an international airport…
This is a place you (or your renters) will be happy to spend time thanks to a host of 5-star amenities, including a private swimming pool, gym, restaurant, and rooftop social area…
The icing on the cake: this is ready-to-move-in property. The amenities, the condos, the entire project is already built, and units are already renting here.
There is no wait time, and you know exactly what you're getting.
Choose to act on this deal, and you can be relaxing on the beach, enjoying drinks by the pool, or collecting a nice second income in rent… within weeks from now…
In short, it's a ready-to-go "Plan B."
If an affordable luxury beach lifestyle with residency perks in one of the world's top havens sounds appealing… you will not want to miss The "Golden Parachute" Strategy Session this Thursday, Nov. 2.
And this is just one of the exciting Golden Visa opportunities we'll explore…
Golden Parachute: A Win-Win Bet
Another location we'll cover—where you can get a Golden Visa right now—represents the best geopolitical bet in the entire world.
Today, you have the opportunity to benefit from seriously low property prices in this country… before it joins the world's largest trading bloc—set to happen later this decade.
When that happens, prices will soar—and your property is set to enjoy major capital appreciation.
Today, you can buy any property in this country and get a Golden Visa—which could turn into residency in the world's largest free-trade union in just a few years.
You could see the value of your property transform—and the value of your Golden Visa transform, too: giving you special access to more than two-dozen countries in the free-trade bloc.
And in case you're wondering—this isn't some isolated backwater…
Forbes likens this tiny country to Monaco…
Robb Report is calling it a "New Jet Set Hotspot."
In The "Golden Parachute" Strategy Session, we'll show you how you can secure a bolthole in this country… along a Secret Riviera… for as little as US$121k.
You'll be next to a luxury marina where the world's billionaires moor their yachts… but you won't pay anything like billionaires' prices.
Our property is in a prime location, where the government is targeting high-end tourism, and an onsite rental management team is in place.
Here, your family (and your renters) can enjoy a laidback coastal lifestyle, with a gym, yoga, restaurant, and pool onsite…
As well as access to a private beach club… situated along a spectacular coastline near a charming UNESCO Heritage city, steeped in culture and luxury living.
You can own a home that pays for itself and then some—handing you a 9.25% ROI in steady cashflow.
The tax climate is favorable: 9% on corporate and personal income, capital gains, and dividends.
Altogether, it's a completely hassle-free and diversified investment… as well as an easy backup residency and a winning geopolitical bet.
Register now for this week's "Golden Parachute" Strategy Session to hear about this exclusive opportunity.
Go Offshore Today
Sign up to our free twice a week dispatch Offshore Living Letter
and immediately receive our FREE research report
on how to live tax-free today, while earning up to $215,200!
An Easy "Plan B" Escape
Yet another Golden Visa we'll reveal in The "Golden Parachute" Strategy Session is one of the easiest transitions overseas you can make…
This country has the largest English-speaking expat community in Europe…
It's already home to 40,000 Americans and 300,000 Brits…
It's the most popular second-home destination on the continent…
A First World Western European nation with world-renowned health care… best-in-class infrastructure… amazing weather… great beaches… and access to all of Europe…
Not to mention: This is a cultural powerhouse—boasting jaw-dropping architecture, countless museums and art galleries, theaters, cafés, and every kind of cuisine.
This is a welcoming destination few realize is one of the most visited countries in the world…
The property-purchase-for-residency opportunity I've identified sits on a stunning piece of coast…
Our deal is in a high-end resort near beaches, golf courses, and bustling tourist towns with plenty of restaurants, bars, and shops.
Plus, it's less than an hour from an international airport…
You can enjoy 5-star amenities under the warm sun, rent for turnkey profits, and watch as your property quickly appreciates in value.
Here we're getting in on a first-class resort… one where values are rising and property is selling fast.
Our contact is already arranging Golden Visas for clients within this resort…
At the heart of the project lies a 700,000m2 crystal-blue lake.
On your doorstep, you'll have the lake with its own islands, white-sand beaches, and social areas…
There'll also be a high-end beach club and an expansive commercial area…
It's the perfect place for lunch, dinner, or a glass of wine with friends.
Onsite amenities include volleyball, adventure golf, disc golf, yoga, picnic areas, and a gym… along with 24-hour security, multi-sport courts, ping-pong, chess, and cross training fitness.
We'll give you a "virtual tour" on Thursday…
Whether you're looking for your own European bolthole in a warm, welcoming, and safe haven where the cost of living is low—or a hassle-free rental income coupled with strong appreciation potential—this deal is worth your attention.
Bottom line, this is how you can escape in style, with your own luxury European property that pays for itself.
Everything will be revealed during The "Golden Parachute" Strategy Session.
Stay diversified,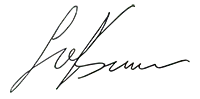 Lief Simon
Editor, Offshore Living Letter