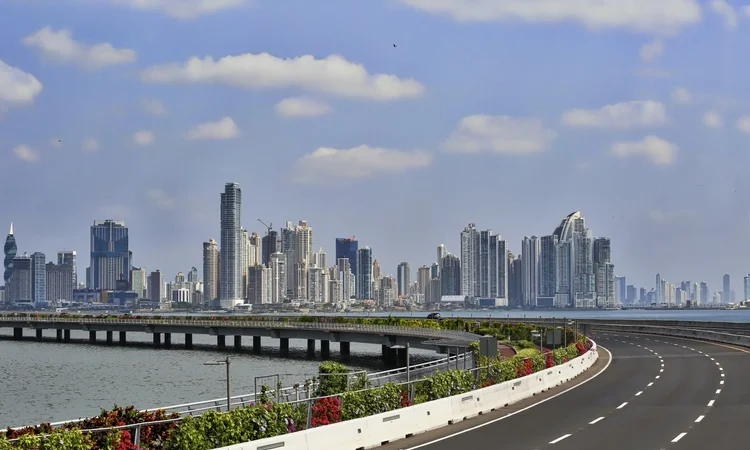 A VIP Invite To My Executive Program
It's one of the biggest events on Live And Invest Overseas' calendar…
Right now, I'm putting the finishing touches on the schedule for my Offshore Wealth Summit next month. (It's happening Sept. 20 to 22.)
Whether you've booked your spot at the Offshore Wealth Summit or not, today, I want to tell you about something extra special I'm planning for after the main conference… something I've never done before…
"Drinking From A Firehose"
First, let me give you the background…
There's something I often say about our conferences.
It's like "drinking from a firehose."
What does that mean?
Well, over three days, you have a lot of information coming at you—all at once.
You're learning about offshore banking… corporate structures… overseas taxes… and all kinds of new, wealth-building investment opportunities…
It's a lot to take in.
We really do pack every hour of every day with as much detailed information as we can… I want to make sure you get the maximum possible value from the time you spend with us.
But these are complex topics. You're learning a lot of new things… and you have to work out how to apply everything we talk about to your own life and your own personal situation.
To cope with America's coming crises, you need to forearm yourself. There's no time to waste. It's time to plan the escape you may need (or want) right now.
You'll get all that information at my Offshore Wealth Summit.
But to make the most of that information—you need your own, individualized plan, tailored to your circumstances.
With the best will in the world, I can't make myself available to every individual attendee for hours on end during the three days of the conference…
I'm the emcee, I'm meeting with speakers and investors… you'll of course be able to ask me questions and chat with me during our coffee breaks and the cocktail party. But, at the main conference, I don't have the time to work with you, in detail, one-to-one.
And the truth is, a lot of attendees will come to my conference, get all the information they need to start their new life—but then they won't make a plan to get started.
I don't want that to happen to you.
That's why I've organized something very special for a select number of readers, taking place right after my Offshore Wealth Summit—and I hope you'll be one of them…
A Weekend To Remember
If you are new to the offshore world and need to figure out your first steps, then I urge you to attend the Offshore Wealth Summit main program.
But if you already have some idea of what you'd like to accomplish offshore, and you need a personal plan to get started…
And, if you want to work with me—and my team—personally, one-on-one, to create an individualized, tailor-made plan for your life situation…
I'm making myself available on Saturday, Sept. 23 and Sunday, Sept. 24, for exactly this purpose.
Join me over those two days for Lief Simon's Executive Program, and you'll have face-to-face, one-on-one time with me, and a select number of experts, to personally discuss your plans.
You'll get everything you need to get started right away—a step-by-step blueprint for your own circumstances and situation.
You'll also enjoy a number of extra perks and opportunities only available to those on the room…
You can learn more about this Executive Program by clicking here.
The Executive Program is open to those who've already booked for the Offshore Wealth Summit, or those who only wish to attend the Executive Program itself.
So, I'll Make It Easy For You
I'm the first to admit: "going offshore" can involve complicated stuff.
How to get residency (or citizenship) in another country… offshore banking… knowing the right corporate structures to protect your interests…
There are a lot of ways to get "offshore diversification" wrong—and that can cost you precious time and money.
Here's what I mean…
At one Live And Invest Overseas conference, an attendee proudly commented that he had already taken several key steps toward internationalizing his life.
He had a bank account in Panama… had made real estate investments in Panama… had actually moved to Panama… and was on his way to a Panamanian passport.
On one hand, great.
On the other… not so fast. While this guy has indeed moved his wealth and life outside North America… He hasn't diversified his life or his finances. He's simply moved them both from his home country to Panama.
Now, instead of being completely at the mercy of the goings-on in the United States—from its economy and currency to its political situation—he's in the same vulnerable position in Panama.
Another example…
Years ago, a real estate investor came up to me at a conference to boast that he had diversified his real estate portfolio overseas.
He told me that he had sold all of his U.S. real estate, which had been a sizable portfolio, and bought a bunch of properties in Nicaragua.
This guy hadn't diversified either. Again, he'd simply moved all of his real estate risk from one country to another. Now he was completely exposed to whatever might come to pass in Nicaragua that could affect his wealth.
Here's an even more basic example…
I'm reminded of a woman who approached me at a conference to tell me that, five years prior, she had made a trip to Panama and set up a corporation through a local attorney.
"Why did you do that?" I asked her.
The sweet, smiling, older lady looked up at me confused. It was as though she'd never considered the question before that moment.
And, indeed, she had not.
She'd opened the Panama company, she finally admitted, because a friend had insisted she needed one. Everyone should have an offshore corporation, right?
No!
Five years later, the nice lady who came to me for advice at the conference hadn't done anything with her corporation and wondered how much longer she should continue paying the annual fees to keep it alive.
A Panamanian corporation might make sense for me. It might make sense for you. But did it make sense for this lady? I asked a few questions and concluded that, no, it did not.
So, I told her to stop paying the associated fees and let the company die. The money she'd already invested in setting up and maintaining the structure was lost.
The important lesson here is: You need a diversification plan that makes sense for you.
And the best way for us to create your personal plan is to spend time together—in person.

As you'll appreciate, my team and me, our schedules are full and we can't often fit in a whole weekend like this.
Certainly not all of us together in one place. And certainly not to all of our readership.
We want to give this personalized service to the people who want it most. And, critically, we need to allow you all the time you deserve.
That's why I must cap participation at 10 guests for this executive program. If you want to be one of them, book your spot here.
Stay diversified,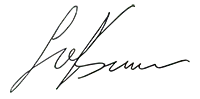 Lief Simon
Editor, Offshore Living Letter