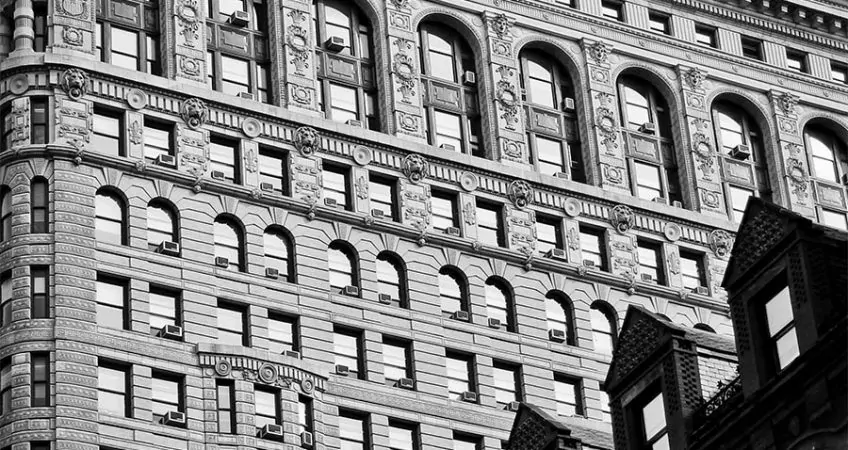 Top 20 Countries For Investing In Real Estate Right Now
Here's How These 20 Top Property Markets Stack Up
Spain's housing bubble, Greece's debt crisis, and recession in Portugal resulted in drops in real estate values in those countries that carry on today (though Spain and Portugal are this side of their bottoms).
Meantime, U.S. dollar buyers are benefitting from an uber-in-their-favor exchange rate between the greenback and the euro.
Likewise, this is perhaps the best time in a decade to diversify into Latin American real estate thanks, again, to the strength of the U.S. dollar against key currencies in this region… as well as market developments of note, including fast-expanding middle classes in Panama and Colombia, for example, and growing rental demands in places like Playa del Carmen, Mexico, and Las Terrenas, Dominican Republic.
This is all to say, we are enjoying a Golden Age of real estate investment opportunity across the globe.
Where, specifically, should the property buyer or investor be focusing his attention?
In our just-released Retire Overseas Index, we looked at the current average prices per square meter to purchase in 20 destinations of particular appeal.
These per-square-meter averages are based on the cost to buy a 75- to 100-square-meter, two-bedroom apartment in each market considered. This would be a comfortable size for a second home abroad or a retirement residence and an ideal configuration for a rental property in most cases.
Below, I share an overview of the survey's findings, region by region. For each market, I indicate the overall Affordability Of Real Estate grade awarded in the Index, as well as the current average per-square-meter price to buy, first in the local currency and then in U.S. dollars at current rates of exchange.
The world's best-value property markets today? Our market study identifies Cayo, Belize; Medellín, Colombia; Crete, Greece; and Granada, Nicaragua as the lowest-cost choices…
Followed closely by Algarve, Portugal; Las Terrenas, Dominican Republic; Puerto Vallarta, Mexico; Roatán, Honduras; Chiang Mai, Thailand; Da Nang, Vietnam; Kota Kinabalu, Malaysia; Bali, Indonesia; and Pedasí, Panama.
The most expensive markets considered in the survey are Paris, France, and Barcelona, Spain. This is not to say these are not places to think about investing in real estate right now. Values in Paris and Barcelona are several times those in the most affordable markets in our survey. However, more expensive does not necessarily translate to bad investment.
A purchase can be worthwhile because it has the potential to generate a good rental yield, because you believe its value will appreciate for a particular reason over a particular period, or perhaps because you want to be able to spend time in that place.
Cheapest is not best. Still, of course, cost matters.
Here's how the 20 destinations featured in our survey stack up and compare on this score:
Mexico & The Caribbean
Las Terrenas, Dominican Republic: B (96,485 pesos; US$2,100)
Puerto Vallarta, Mexico: B (30,681 pesos; US$1,600)
Roatán, Honduras: B (40,989 lempiras; US$1,800)
Ambergris Caye, Belize: C (5,600 Belize dollars; US$2,800)
Playa del Carmen, Mexico: C (41,774 pesos; US$2,300)
Central America
Cayo, Belize: A (2,153 Belize dollars; US$1,076)
Granada, Nicaragua: A (25,729 cordobas; US$900)
Pedasí, Panama: B- (US$2,170)
South America
Medellín, Colombia: A (3.6 million pesos; US$1,250)
Buenos Aires, Argentina: D (45,714 ARS US$3,250)
Europe
Crete, Greece: A (1,330 euros; US$1,474)
Algarve, Portugal: B+ (1,500 euros; US$1,668)
Ljubljana, Slovenia: C (2,250 euros; US$2,357)
Valletta, Malta: C (2,300 euros; US$2,535)
Barcelona, Spain: F (4,200 euros; US$4,630)
Marais, Paris: F (10,000 euros; US$11,118)
Asia
Chiang Mai, Thailand: B (55,000 baht; US$1,567)
Da Nang, Vietnam: B (36,213,999 dong; US$1,623)
Kota Kinabalu, Malaysia: B (4,391 ringgits; US$1,100)
Sanur, Bali, Indonesia: B (26,160,000 rupiahs; US$2,000)