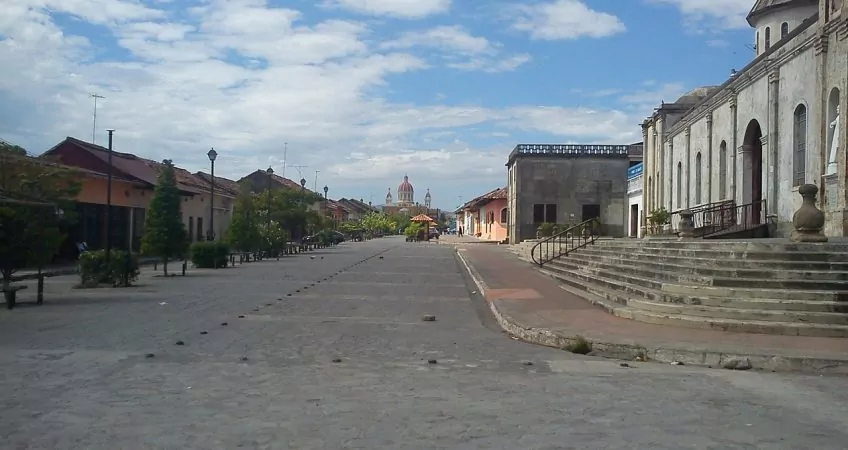 State Department Travel And Safety Advisory For Nicaragua
This State Department Report On Nicaragua Scared Even Me
After the launch of the Live and Invest in Nicaragua Conference last month, a reader wrote in to ask how safe we think that country is…really. This reader's husband couldn't make the conference dates and, after reading the U.S. State Department's travel advisory for Nicaragua, told his wife she couldn't attend the event on her own.
I take the State Department's advisories for any country with a grain of salt. The reports are designed more to protect the State Department than to protect Americans considering spending time in the countries highlighted. The last State Department report I read for Colombia warned of expats being killed in Bogota, but the only example mentioned was a three-year-old murder. Other reports I've read over the years for different countries have been so general that the information wasn't useful for anything other than scaring off the unseasoned traveler…which, I suppose, is the real goal.
I was in Nicaragua last month to scout an investment opportunity (that I am planning to follow through on, by the way). As I hadn't been to Nicaragua since 2006, I decided, when planning this trip, to take the time to read the State Department's advisory in full. A lot can happen in a country like Nicaragua in eight years.
The State Department report was typically general and, like the one I remembered for Colombia, referenced one or two incidents to suggest a broad safety concern. I have to tell you, though, that this Nicaragua report was effective in its purpose. That is, it scared even me.
If you were to believe the report, Nicaragua today is not a fit place for neither man nor beast. If you go to a beach, you'll be sexually assaulted. If you drive on the road, you'll be hijacked or robbed. If you leave anything in your car, it'll be gone when you return. The advisory stopped one step short of recommending against any unnecessary travel to the country altogether.
The Nicaragua the State Department described was not the Nicaragua I remembered. Could things have devolved so seriously in this country in the past eight years? I guess I'll have to write off the Nicaraguan property investments I continue to hold, I thought to myself, at least in the short term.
Returning To Nicaragua, Despite The Warnings
The report got my attention but didn't change my mind about my visit. After reading it, I was even more interested to return to the country. Good thing because the Nicaragua I explored with my wife last month is, we both were delighted to find, the Nicaragua we both remember from years ago.
We asked local expats about the specific points made in the State Department's report. Yes, one expat who has been living in the country for more than 10 years told us, women have been sexually assaulted on the beach. However, in every case, the young woman was wandering on a beach late at night alone and drunk. Don't misunderstand. I am in no way suggesting that the attacks are justified by these facts. I am, though, saying that any other traveler to the country could protect against becoming another victim by not hanging out on a dark beach late at night alone and drunk.
Do that anywhere in the world, including in Florida or California, say, and you're probably just as likely to run into trouble.
No expat we asked had heard about the highway robberies the State Department is warning against. One in particular was surprised by the information. He drives the road between San Juan del Sur and Managua all the time, he told us, and has never had a problem. Plus, this guy is the San Juan del Sur U.S. Embassy representative. That is, he's the embassy's go-to guy for communicating with expats in the coastal region around San Juan del Sur. If there were a problem, he was pretty sure he would have heard about it.
Impressions Of Nicaragua
My other impressions from this return trip to Nicaragua? As I said, I was pleased to find that, in the ways that matter, nothing much has changed in this country. Nicaragua is still beautiful. The Pacific coast is still just like the south Pacific coast of California. The price of everything, including real estate, is still almost unbelievably low. And, yes, in case you're wondering or worried: Nicaragua is still safe.
The past eight years have seen infrastructure improvements and business development. The international airport in Managua has been expanded and improved. A new bypass takes trucks around Masaya instead of through it. The coastal road is less potholed than I remembered. Many more houses and condos have been built overlooking the bay at San Juan del Sur, including some I toured that qualify as luxury standard. This town is way more up-market than when I last visited.
Granada has grown up, too, in response to its increased tourist traffic. One road off the main square has been made pedestrian-only and is lined with restaurants with outdoor seating.
Nicaragua remains poor, but the Nicaraguans are still smiling. These people have a resilience and a determination that keeps them looking and moving forward with a positive attitude, despite their long history of struggle. This was the thing I was most glad to see has not changed.
Like all Central American countries, Nicaragua has crime. Is it any worse than in Costa Rica or Panama? Based on my recent experience, limited as it was, I'd say no. Statistically, depending on which set of statistics you reference, Nicaragua is the safest or the second-safest country in the region.
Is it a place for you to think about spending time or money? The only way to answer that question is to go have a look for yourself. "Boots on the ground" is such an overused cliché, but it makes the point.
Lief Simon