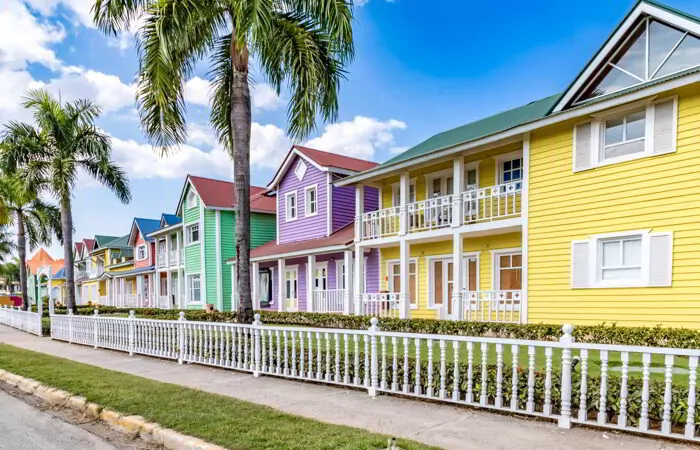 Residency, Citizenship, Real Estate, Investment, And Banking In The Dominican Republic
Residency Requirements, Investor Benefits, And More Dominican Republic Q&A
Why the Dominican Republic?
That's the question I put out to the group the opening morning of the Live and Invest in the Dominican Republic Conference I recently hosted. We've since spent three days drawing out the answers.
In short, the answer is that this island nation is your best option for an affordable life in the Caribbean and one of the best places in the world right now to invest in a rental property, both because of the growing demand and also because the property market is undervalued. In some places, you can buy a rentable one-bedroom apartment for as little as US$50,000.
Another reason to be looking at the Dominican Republic right now is its approach to residency. You don't have to live in the country to be a resident and enjoy the associated benefits, making this a great backup residency. Furthermore, after you've been a permanent resident for two years, you can apply for naturalization. Right now, in fact, the country is trying to attract foreign investors and residents, and so is allowing people to apply for naturalization after just six months of permanent residency. The naturalization process used to take seven years; it's currently taking a year and a half. Again, this country is very eager to attract foreigners.
Attendees have had lots of questions in response to all the information we've been presenting. I share some here to help give you a better idea of the opportunities and possibilities available in what has become my favorite Caribbean destination…
Dominican Republic Q&A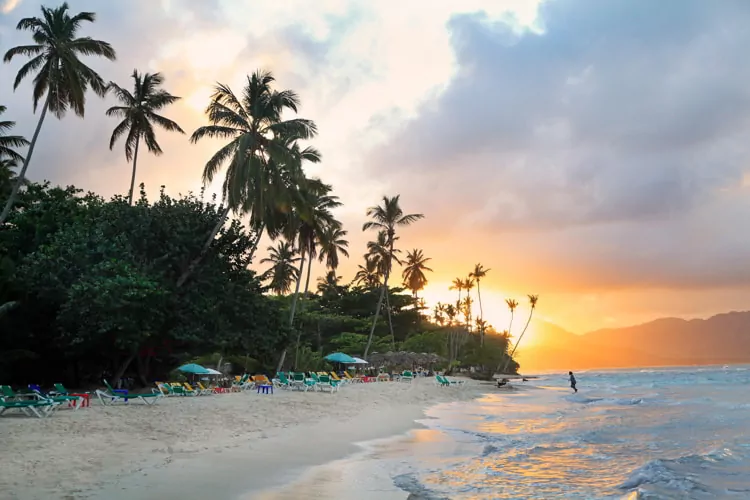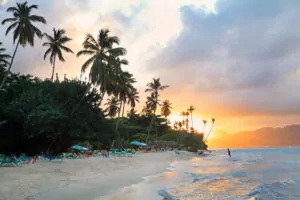 Q: Do you have to be a resident to open a bank account?
A: No.
Q: Is there a minimum deposit requirement when opening a bank account?
A: No, not always. Depends on the bank.
Q: Where is the Dominican Republic in relation to FATCA? Are banks compliant?
A: Yes, some banks are compliant. This is an evolving situation here, as it is everywhere in the world right now.
Q: We're residents of Panama. Would any Panamanian document be required for us to establish residency in the Dominican Republic?
A: Yes, you would need to show your Panama residency card and obtain a certificate of good conduct from Panama if you've been residing in that country for five years or longer. If not, then you'd need good-conduct certification from the United States (assuming that's where you were residing before Panama).
Q: Panama restricts many professions. Are there such restrictions here?
A: No, there are none at all. You can practice any profession or start any kind of business you want here, so long as you are qualified to do so. If you are an attorney back home, for example, you could practice in the Dominican Republic after having your license validated here. In that case, to obtain that validation, you would need to be a resident.
Q: Would passive income count toward an investor visa residency?
A: Yes, any income can be used for this. The requirement is to show that you have been receiving this income for at least five consecutive years.
Q: We're interested in permanent residency in the Dominican Republic. We're planning to buy a condo in Las Terrenas. Is the US$200,000 we're spending on that condo enough to qualify us for the visa even though it's not an income?
A: No, it's not. The Dominican Republic has to benefit in some way from your US$200,000 investment.
Q: What is the minimum investment amount to qualify for residency?
A: The minimum for domestic investor residency status is US$200,000. Again, in this case, a real estate purchase doesn't qualify.
Q: What if I registered a company and put US$200,000 in it, and then the company used that money to buy a condo. Would that qualify for the residency?
A: Yes, that would work. You can register the company for the sole purpose of buying the condo. That qualifies.
Q: If I obtain Dominican Republic citizenship, am I required to give up previous citizenships?
A: No, the Dominican Republic allows dual citizenship.
Q: Can you get provisional residency and still travel back and forth to the United States freely?
A: Yes.
Q: What is the required time in country to maintain residency once I've established it?
A: You need to come back to renew your residency every four years. Stay away for longer than four years, and you should still be able to renew, but you'll have to pay a fine.
Lief Simon