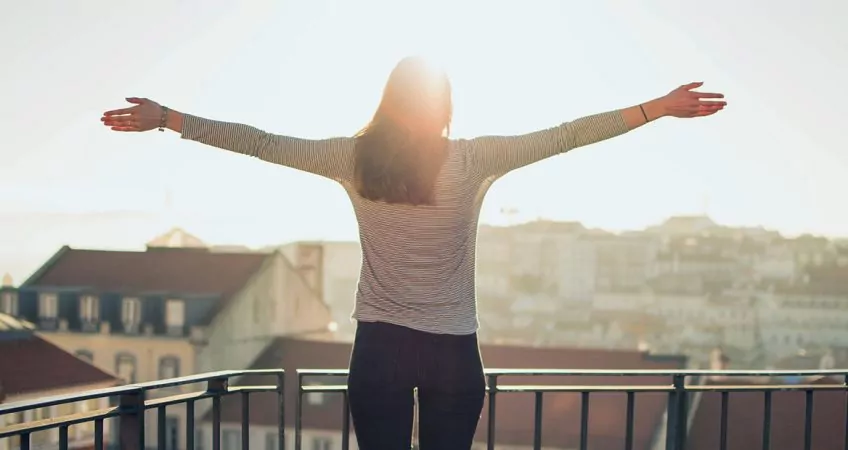 Portugal: The Golden Goose Of Residency And Real Estate
On The Ground Again In Portugal, I'm More Sold Than Ever
Portugal's population density is greater than that of France or Spain, but it sure doesn't feel like it on the ground.
I've spent time on the coasts of all three countries and was reminded while in the Algarve last week just how tranquil this region is… despite all the tourists.
This year there are more of them than ever. Portugal is enjoying record numbers of visitors. The fort at the end of the world in Sagres, where Prince Henry the Navigator located his sailing school, was busier than I've seen it during any previous visit, even at this time of year, peak tourist season.
In Portugal's Algarve, though, it's easy to get away from the tourists when you want to. This region still enjoys wide-open undeveloped expanses.
Driving around to explore I found more cars on the roads but still no traffic jams. The restaurants in Lagos were busier, but it was still easy enough to find a table when I wanted one. The five-minute line at the gelato stand was the only tourist delay I encountered outside the airport in Faro.
Monocle magazine has ranked Lisbon among the world's top 25 cities for 2017, and Portugal in general is receiving more media attention than ever.
We understand and are delighted that this long ignored Old World outpost is finally getting the recognition it deserves. Portugal has the history, culture, and lifestyle you look for in old Europe without the price tag you fear.
Even the highest-end hotels and restaurants are a bargain. The five-star hotel where we held last week's Live and Invest in Portugal Conference, perched on a cliff directly overlooking the ocean, was just 180 euros a night. Comparable hotels in Costa del Sol, Spain, charge at least 50% more… and, for my money, the Costa del Sol doesn't compare with Portugal's Algarve coast.
We ate out every meal last week, sampling the best restaurants in the area. The most expensive dinner was 20 euros a person for three courses and drinks. The gelato we waited five minutes in line for was 2 euros for a double scoop.
Prices Have Inevitably Gone Up But Remain Reasonable
Property prices in Portugal are not as low as they were four years ago when we first began directing your attention to this country (good news for those of us who've already purchased), but they remain more than reasonable for Europe. Look hard enough, and you can still find a bona-fide bargain, especially if you're willing to do a little work on a place.
What really sets Portugal apart from its European competitors right now is the combination of its Golden Visa residency program and its Non-Habitual Residency (NHR) tax regime.
Under the Golden Visa program, you can obtain residency in Portugal by making a real estate investment of as little as 280,000 euros. That minimum threshold is for the purchase of a piece of property that's more than 30 years old and located in an area the government has targeted for economic development.
While most of the country outside the coastal region from Lisbon to Porto qualifies, it's hard to find 30-year-old-plus properties in that price range. However, you can buy more than one property and qualify on the combined investment amount.
The top investment amount is 500,000 euros in a non-targeted area. You can definitely find apartments in Lisbon for 500,000 euros or more. Properties in the main tourist neighborhoods are being renovated and sold for as much as 7,000 euros a square meter, meaning a 75-square-meter apartment falls into Golden Visa range.
You can also buy in Lisbon for as little as 1,500 euros a square meter in areas that haven't been targeted yet by developers for condo projects.
A Golden Visa Might Be Your Ticket To Backup Residency
Qualify for residency under the Golden Visa program, and your time-in-country requirement is but seven days a year for the first five years you hold your residency permit. After that you can apply for permanent residency, which has no physical presence requirement.
That's great if you're interested in a backup residency, a path to EU citizenship, or the idea of spending a couple of months a year in Portugal. If you want to move to Portugal full-time (or spend 183 or more days in the country each year, making you a tax resident), then you've got Portugal taxes to consider. This is where the NHR program comes in.
The NHR tax regime allows new tax residents to Portugal (that is, a tax resident who hasn't been resident in the country for the previous five years) to qualify for 10 years of tax breaks. Effectively this means that most if not all of your income can be tax-free in Portugal for 10 years.
Additionally, if you decide to work in the country, note that income from certain professions is taxed at favorable rates for the 10 years.
After six years of legal residency in Portugal, you can apply for naturalization. A Portuguese passport ranks number four among all nations' passports for visa-free travel and, frankly, is more useful than a U.S. passport, allowing visa-free travel to more countries you're likely to want to visit.
The euro has appreciated against the U.S. dollar since the beginning of the year, but the dollar continues to enjoy considerable buying power in the eurozone.
I expect the dollar to continue on a slow decline versus the euro through the end of the year. Now is the time to be buying in Portugal, before continuing property appreciation and the sliding Greenback combine to take some of the bright shine off this market.
Lief Simon