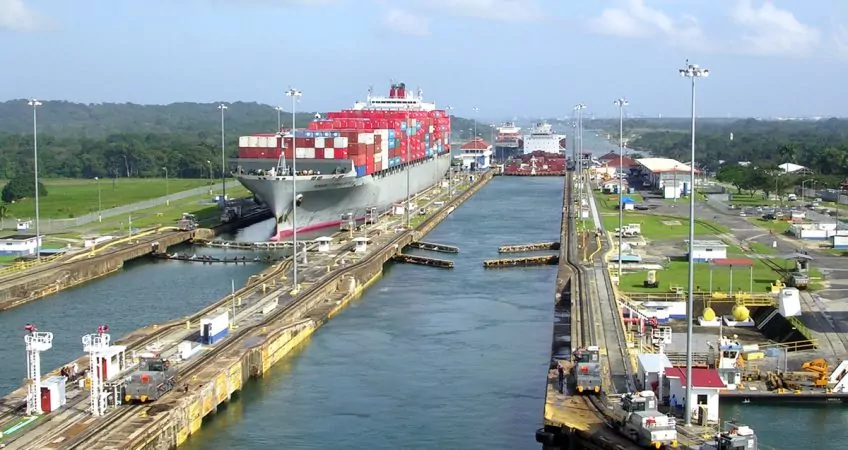 Where I'm Investing Big In Panama
The path of growth for the foreign investor and retiree in Panama has moved steadily over the past dozen years from Panama City westward along the Pacific coast. This path of progress continues still and is reaching now to the western-facing coast of the Azuero Peninsula. From our position here on the ground, we see this Sunset Azuero Coast as the Next Big Thing in Panama.
There's no shortage of shoreline in Panama. This country has both Pacific and Caribbean coasts and many islands offshore. However, we'd say that its most dramatically beautiful waterfront stretches are to be found along this western Azuero Peninsula. That's why, after many months of focused searching, this is where we chose to focus our investment in this country. This part of Panama is not only uniquely beautiful but also still undeveloped. This is the beach to seek out if you want elbow room and privacy.
The western Azuero coast is also where you'll find Los Islotes. This is a personal undertaking for Kathleen and me. At Los Islotes, we aren't simply developing a stretch of Panama's beautiful Pacific coast. Our vision is to create a place where we, our family, friends, guests, and fellow investors can enjoy and benefit from each other's company. The community at Los Islotes is part of our long-term retirement plan, as well as a legacy for our children.
Los Islotes Master Plan
The Los Islotes Master Plan calls for underground utilities, fiber-optic internet, and a waste-water treatment plant, plus a Spanish colonial-style town modeled on Antigua, Guatemala…three pools…riding and hiking trails…a boutique hotel and spa…tennis courts…an equestrian center…a boat launch…and a Founder's Lodge. This last, our Lodge, will be the first structure on the property. We intend to break ground on this before the end of this year.
The large central town square will be surrounded by covered arcades. White-washed structures will have red clay-tiled roofs. The central plaza will be the meeting area that Spanish-colonial city planners intended it to be, a place where neighbors and visitors can come together each day to chat, share a coffee, walk their dogs, check their e-mails (well, Spanish-colonial city planners may not have planned for that…but Los Islotes will provide for it).
At one end of the square will be a small church with a bell tower, at the other end, opposite, a meeting hall designed to mimic the great Customs Hall in Portobello, Panama, a former pirates' hideout. In its day, more than one-third of the world's gold and silver passed through this 17th-century counting house, an architectural showplace.
We don't expect such high-level global trade out at Los Islotes. Instead, our miniature reproduction of the Portobello customs house will be another place for Los Islotes residents, visitors, and guests to come together, in this case for concerts, festivals, seminars, Spanish-language lessons, maybe a small English-language school for local children, etc.
Residents at Los Islotes will have everything they need for fully appointed, 21st-century living on the property. However, 30 minutes away is the small town of Mariato, where you can go for basic supplies. Another 45 minutes away is Santiago, a full-fledged city (and one of the fastest-growing in this country) with shopping, restaurants, a movie theater, and, under construction, an international-standard 300-bed hospital.
Arriving To Los Islotes
Los Islotes is four-and-a-half hours from Panama City but only two-and-a-half hours from the new Scarlett Martinez International Airport opening soon at Rio Hato.
Los Islotes offers the investor an opportunity to become part of what will be one of the premier oceanfront communities in all Panama. Here, the investor, retiree, entrepreneur, and expat can build his or her own home at the beach, for holiday use, for retirement, or for rental cash flow, without any worry about infrastructure (as, again, we'll be providing all that) and, at the same time, plugging into first-rate and five-star amenities. All with the crashing Pacific Ocean as the backdrop.
We've been low-key about our investment at Los Islotes these past few years as we've worked to apply for and receive all the required approvals and permits and as we have begun installing infrastructure. Now, though, things are taking shape, and, with the Founder's Lodge, we'll be able to begin spending much more time on the property.
To say we're looking forward to that event would be a serious understatement.
We invite you to join us out at Los Islotes, if you're interested.
Lief Simon
P.P.S. I'm not a surfer, but my son and his friends are. They and others who know about this assure me that the break just offshore from Los Islotes is "awesome."