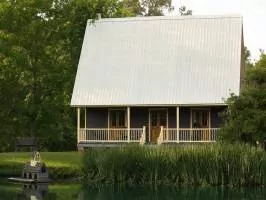 Nicaragua Real Estate Opportunity
Earn A Guaranteed Return In This Coastal Market Poised For Comeback
Property values in Nicaragua began to tumble starting in 2007, even before the global real estate crisis pushed property prices down in markets worldwide. Nicaragua got a jump on its downturn thanks to the results of the 2006 elections. The Sandinista Daniel Ortega won that race, retaking his position as president after a 17-year absence from the post. Ortega's return spooked both international investors and Nicaraguans.
His first time in office, Ortega confiscated farmland and redistributed it to the poor. What would he do this time around, everyone wondered. Nine years later, investors have an answer to that question. Since 2007, President Ortega has behaved much more like a capitalist than a Sandinista. Older and more accustomed to the comforts capitalism can bring, I guess, today's Ortega is supporting personal property rights and incentivizing foreign investment.
Still, property prices in this country haven't recovered from crisis levels… meaning they remain nicely undervalued. I believe, though, that we are this side of the bottom in this market. Tourism figures are up (by 9% per year on average for the past few years), the country's middle class is expanding, the government is investing more in highways and other infrastructure than at any time in recent history, and foreign direct investment is increasing, especially in renewable energy supplies and medical tourism. All of these positive factors are helping to increase property values. This is the time to be buying.
Since the downturn in 2007, many development projects in Nicaragua, as in many other countries, have been shelved, gone bust, or otherwise been left uncompleted. One such project was a condo building inside the oceanside master-planned community of Gran Pacifica. To be clear, Gran Pacifica wasn't shelved or bankrupt but carried on successfully through the downturn and is thriving today. However, a condo project being built by a sub-developer inside Gran Pacifica was left undone. The building sat idle for some years while a group of investors worked behind the scenes to regroup. They saw an opportunity and have spent months preparing to resurrect the project.
This group of investors acted on a crisis opportunity and now is making it possible for you to benefit.
A Beachfront Investment Opportunity
Specifically, the developer is offering one-bedroom apartments in the building with a leaseback guarantee for the first three years… and he's launching his offer to Live and Invest Overseas readers at a discounted price.
The building is oceanfront so you have easy access to the beach for walks, swimming, or surfing. In addition owners in this condo sub-project will enjoy full access to the greater Gran Pacifica community amenities, including a golf course, clubhouse, restaurant, swimming pool, and stables. The infrastructure within Gran Pacifica is First World, including paved streets, sidewalks, cable TV, and even fire hydrants (a small thing but unique in Nicaragua).
The condo project will have 62 total units, with one-, two-, and three-bedroom units available. The leaseback option is available with the one-bedroom apartments only. The terms for the leaseback offer are straightforward. Buy a one-bedroom unit, and you can choose to sign on for a three-year leaseback contract for a guaranteed rental cash flow of US$15,000 a year.
The developer has experience with rentals in the community and knows he can fill the one-bedroom apartments successfully enough to cover the guarantee. Out of the guaranteed rental income, owners will have to cover the HOA fees (projected to be around US$100 a month) and utilities.
You'll also have to furnish the apartment. However, the developer is offering to include a furnishing package at no cost for the first nine buyers. That's a US$9,000 value.
Units are available on the third, fourth, and fifth floors of the building. Third-floor units are US$175,000 with prices increasing US$10,000 per floor (fourth-floor units are US$185,000, fifth-floor units US$195,000).
The rental guarantee remains US$15,000 no matter on which floor you purchase. That means your initial yields will be higher if you buy on a lower floor; however, long term, you should see better appreciation from the higher floors. A third-floor unit should generate a 6.5% net annual yield, while a top-floor unit should net 5.8% per year after expenses.
You secure your purchase with 50% down then pay 40% once the roof is on (at this point, the building will be 90% complete). The remaining 10% is due when fixtures and finishings are in and keys are handed over.
The expected completion date for the building is the first quarter of 2017, or about 15 months after the start of construction, which will be at the end of Nicaragua's rainy season this November.
I see this as a great opportunity to invest in a well-located Oceanside rental property at the right time to be buying in Nicaragua. With only 18 one-bedroom units available, this is a limited opportunity. Even more limited if you want the free furnishing package. For this, again, you must be one of the first nine buyers.
A US$10,000 deposit will hold a unit for 30 days so you can make the trip down to Nicaragua to visit the property and see the property for yourself. If you want to know more about Playa Pacifica, go here now.
Lief Simon
Mailbag
"Lief, I'm writing to congratulate you and your wife for being the absolute best at what you do, helping people navigate offshore living and investing. I am in the early stages of making the leap and read everything I can get my hands on. Your publications are by far the best, most detailed, extremely informative, and the information is presented in such a way even I with the I.Q. of Forrest Gump can understand. Thank you and best of everything to you both."
G.A.
***
"Lief, I've been following you for a couple of months now, and I have to say that some officials, much to my chagrin, have told us that if we settle anywhere outside of the United States and its territories and fail to return every six months for a full month's time we lose all of our Social Security payments permanently. Is this true?
"We have a house picked out in Greece that we can afford but not without our Social Security check.
"Help.
"Thanking you in advance."
L.H.
I don't know what officials you're speaking with, but I do know that you don't lose your Social Security payments by moving overseas. You can lose your SSI (Supplemental Security Income) payments by moving overseas, but that's a different matter.
You can't collect Social Security payments while living or spending time in certain countries (on this list are Cuba and North Korea, for example), but you can collect those missed payments retroactively if and when you move to a country where payments are allowed.
In fact, Greece is one of the many countries where you can have your Social Security payments direct deposited into a local bank account.
I recommend you get back in touch with the officials you've been speaking with and suggest that they read SSA Publication 05-10137. If these officials work for the Social Security Administration, they should be fired.