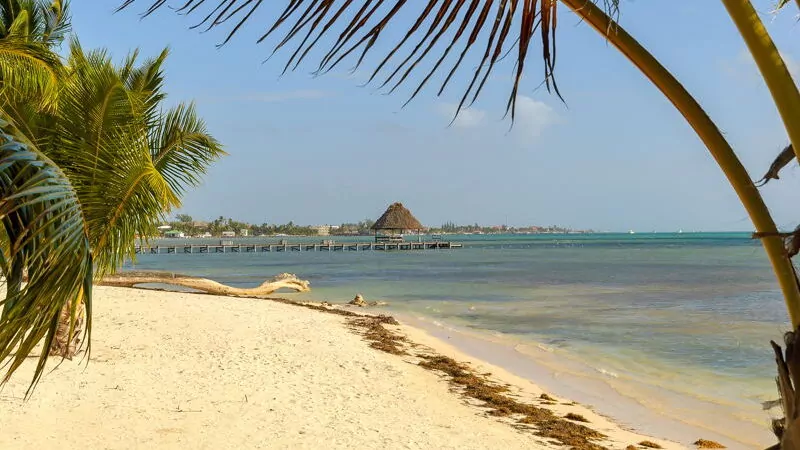 New Beach Resort Hotel On Ambergris Caye, Belize
Big News From Belize Means A Big Opportunity For You
A few weeks ago, I was hosting an event in Cancún, Mexico…
I was sitting in the back row of the auditorium, having just introduced a speaker.
One row in front of me was Mike Cobb, an old friend who is CEO of a development company with projects in Central and South America.
Next to Mike was Rachel Jensen, his VP of Sales.
Mike received an urgent email. Seeing how animated his and Rachel's reactions were, the news was obviously something they'd been anxiously waiting for.
Being naturally nosy, I looked over his shoulder to see what the fuss was about.
It was a marketing presentation for one of his properties in Belize. That part is unremarkable.
But what got my attention was the name featured prominently in the banner at the top of the presentation… it was one of the world's largest hotel chains.
And that part is remarkable.
I've Written About This Project Before... Here's What Has Changed
This project is a high-end condo-hotel right on the beach.
And one of the critical features from its inception has been that the developer planned to partner up with a major worldwide hotel chain.
I call this a "critical" feature because operation by the hotel chain was needed to realize the high occupancies and good returns that buyers expected.
When this project was first launched for pre-sales, the early buyers were taking a risk… because at that time, there was no contract with the hotel chain. The developer had a Letter of Intent but didn't have signatures on the dotted line.
And that's what's changed…
The developer now has that contract, with a hotel operator with a fleet of almost 5,500 hotels and 2,100 more in the pipeline. A formal announcement will be made later this month to the developer's investors… and then to the general public.
That's why I'm writing today, in advance of that announcement.
The developer, a personal friend of Live and Invest Overseas, has agreed to allow us to share this important news with you before anyone else is finding out.
A big risk factor is off the table and, as a result, new pricing will take effect later this month.
This is your last chance to get in at the pre-hotel-contract pricing level.
Belize Tops The Charts For Seaside Destinations In The Americas
Belize is at the top of the list for anyone who dreams of warm, clear waters, swaying palms, sportfishing, and white sandy beaches. It's a well-recognized destination among North American mainstream travelers, and it continues to gain in popularity as one of the world's top expat destinations.
Belize is also a big player in the ecotourism market and is ranked as world-class for diving and snorkeling. The barrier reef here is second in size only to the Great Barrier Reef off the coast of Australia.
This is a successful and mature tourist market, so investors here are not gambling on an unproven location.
Belize a Caribbean destination that's inexpensive compared with most everywhere else in the Caribbean, so it's also a big draw for the middle-class traveler and expat.
Here's Why Expats Continue To Give Belize High Marks
The Belizean economy has been a good performer. Have a look at the chart below…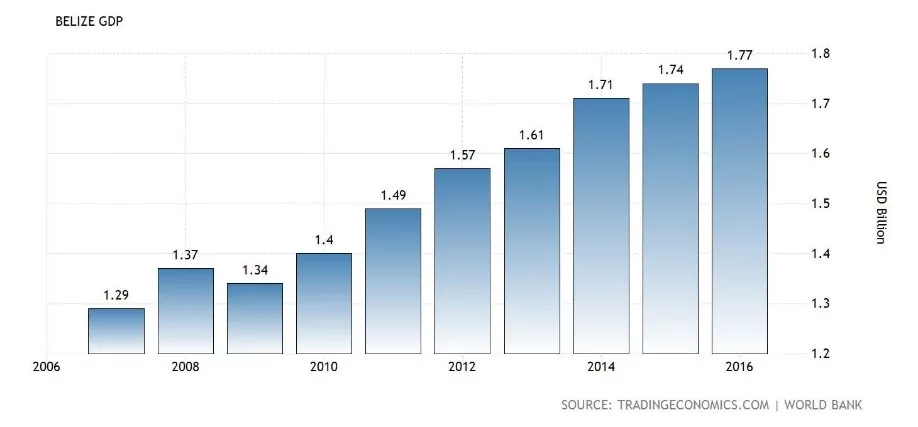 Beyond its economy and obvious tourism potential, Belize also draws a large number of expats who come for its other benefits:
English is the official language of Belize, so there's no need to learn a new language or to have legal documents translated…
Belize offers several good residency programs for expats and retirees…
It's close to the United States, at less than two hours from Miami (to Belize City)…
The currency is pegged to the U.S. dollar, so investors don't have the currency risk that's inherent to many overseas purchases…
Property taxes are low, so the overhead of owning in Belize is attractive…
It's naturally beautiful, with year-round warm weather, warm waters, white sand, and friendly people.
Ambergris Caye Is The Premier Destination In Belize
Ambergris Caye (pronounced key) is a narrow, 26-mile-long island just off the coast of the Belize mainland accessible by air or by ferry. It accounts for the lion's share of Belize's significant tourism income.
Located squarely within the barrier reef system, Ambergris Caye is where most divers and beachgoers headquarter themselves while visiting the country. It has now been named the #1 spot among the top 10 islands in the world for 2 years running, per TripAdvisor's Travelers' Choice Award.
The main population center on Ambergris Caye is San Pedro (locally called San Pedro Town), a typical, quirky Caribbean town that's loaded with character… as well as a wide array of dining options, conveniences, and even an airport.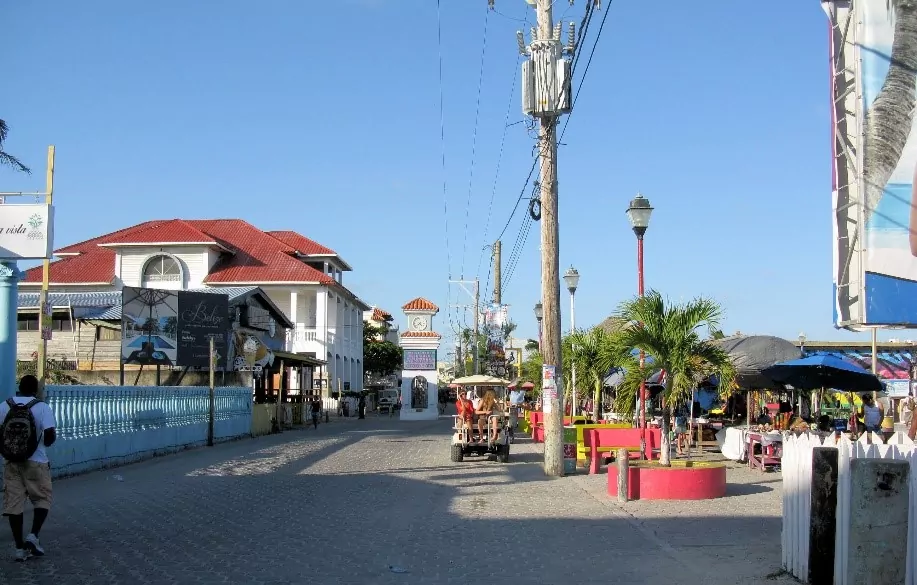 I found San Pedro Town to be friendly, safe, and fun. It's a tourist destination, with craft shops and artisan stands and more than its share of restaurants… but even at the peak of high season, it keeps its character and is not overrun with tourists.
So for an investment in the tourism industry, Ambergris offers a lot. It boasts a mature tourism market, in a place that's best-in-class, in a country that's world-renowned for its diverse tourism potential… from exploring Mayan ruins to watching a giant manta work the barrier reef.
At The Heart Of The Luxury Tourism And Conference Markets
The project underway is a luxury beachfront resort, condo-hotel, and conference center.
It's being constructed in the British colonial style… one that's reminiscent of Belize's colonial past. I haven't seen anything else like it.
The project is situated on a section of prime beachfront, just a few minutes' walk south of San Pedro Town. The immediate area has a great assortment of seafront fine dining options, as well as local restaurants, cafés, shops and grocery stores.
I recently went on a scouting trip to see the area and the resort site. Seeing the site took all of 20 minutes… but I managed to stretch the evaluation into four days, enjoying the local waterfront restaurants, beaches, and amazing diving on the reef.
I even found a hole-in-the-wall Thai restaurant nearby—which was excellent and authentic—operated by a long-term Thai expat.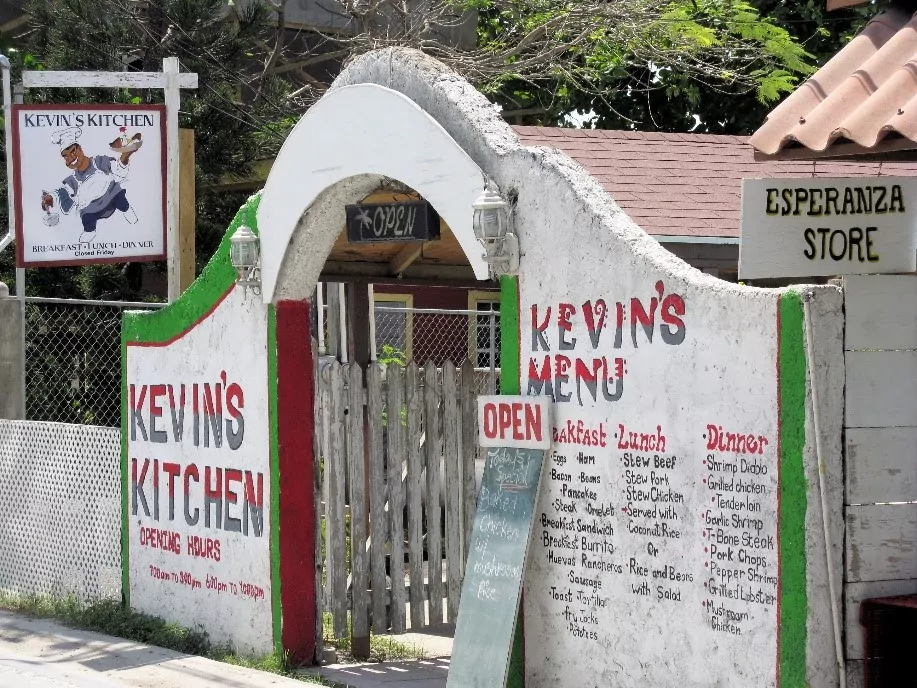 I've been tracking this project for some time, from the idea stage to its pre-construction launch. Now the operating hotel contract is another major milestone.
It's a limited-inventory opportunity to invest in Belize for capital gain as you earn an income from the property.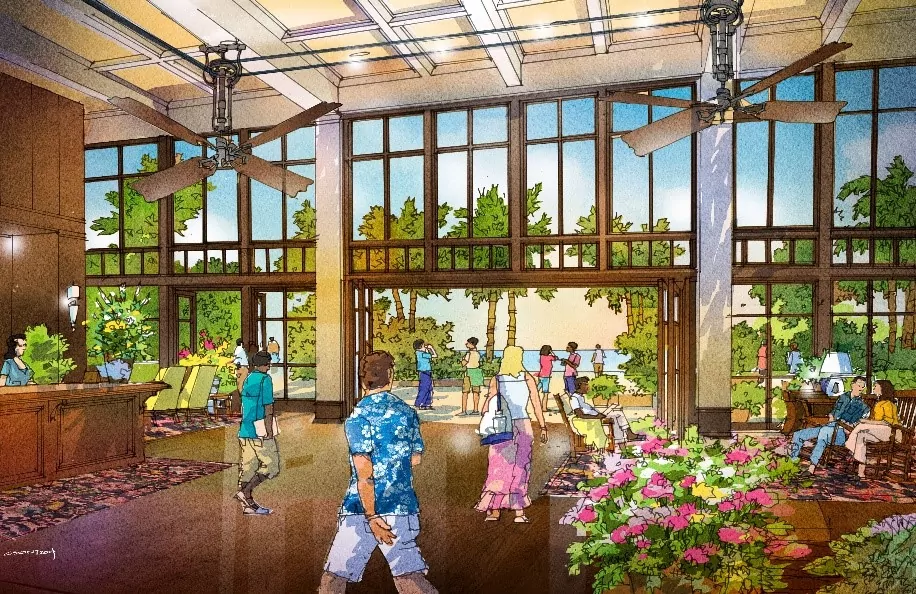 Of the 149 units being built, only 54 units were made available for purchase.
Today, only 10 of those units remain.
These are studio apartments and two-bedroom condos.
As a buyer you own an apartment fully titled in your name, which you release to the hotel's inventory to rent out to hotel guests.
Then you profit from the income. We'll talk about income and returns in a minute…
Your condo remains in the hotel's inventory except during the four weeks per year that you can occupy it for personal use.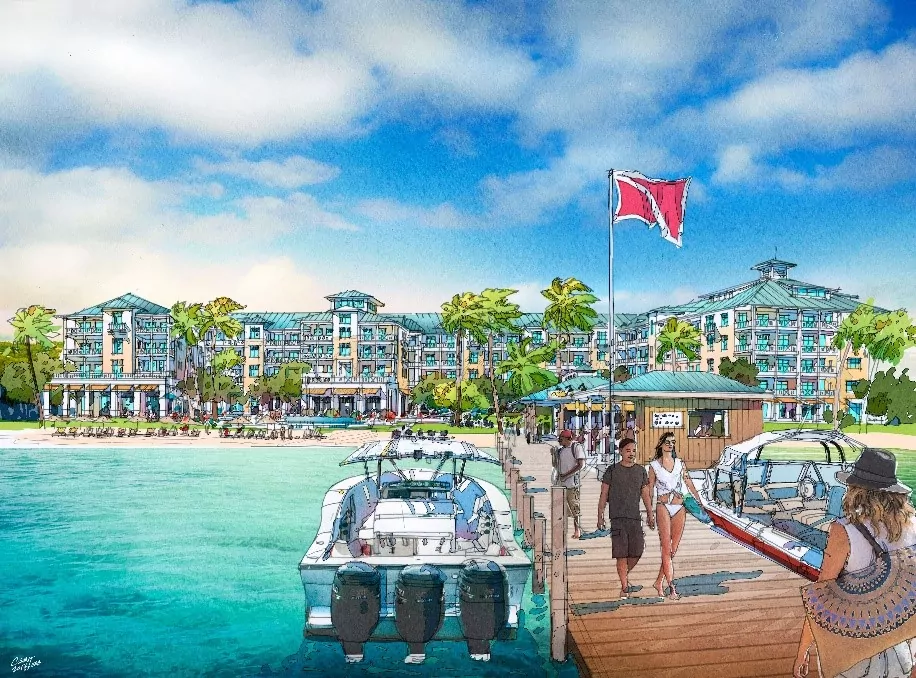 The Conference Center Will Set This Property Apart From Its Competitors
This property will be loaded with the amenities that you'd expect in a high-end beach resort…
However, in my view, the biggest unique asset is the conference center. Along with the British-colonial design, this is something that really sets this property apart from the competition.
Belize is not now a destination for events and conferences, despite its natural beauty and number of diversions. The only venue in the country with a sizeable conference center is in Belize City… which is not a nice place to hold a conference. And the conference facilities in Belize City are too small for a large event.
So this conference center will have two advantages…
First, it's in the country's best location (rather than its worst).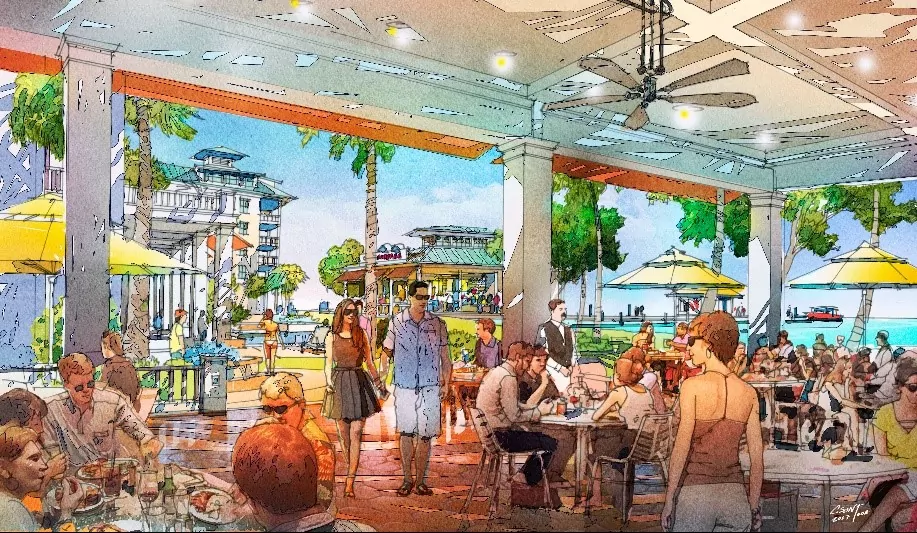 Second, it's large enough for a full-scale event. It's bound to steal the country's existing conference business… and to make Belize itself more of a conference destination.
This will help to keep the rooms full and to boost everyone's ROI.
Plus: This Offer Comes With Financing
As I mentioned, this project will have a total of 149 units when completed. Of those, only 54 units were available for purchase. The developer is retaining the remaining properties in the hotel's inventory, to boost their own cash flow.
Of the 54 units, 44 are already claimed.
Closing costs in Belize are high on new construction, with a 12.5% General Sales Tax and 8% titling fee. This is because—like many countries today—Belize charges their normal sales tax the first time the unit is sold. (It's a Value Added Tax, and for a property, the value is added when it's built.) This tax is not paid on resale.
So when I quote prices, I'll include this 20.5% tax (but not the furniture) to keep the numbers simple and straightforward.
Direct beachfront studios start at US$309,900. When you include the sales taxes, the total starting price is around US$373,400.
For this price, you get the unit with the highest projected returns—a studio apartment with a direct ocean view, on the first floor. More on projected returns below…
From there, prices go up—according to size, floor, and view—to over US$800k for a two-bedroom, oceanfront "end" unit with a premium view.
Here are the payment terms:
You can reserve your unit with a refundable US$10,000 deposit. This deposit will hold the property for 30 days, to give you a chance to come down and see it first-hand.
The next payment is 50% of the purchase price (less your US$10,000 deposit if you made one), which is due at groundbreaking, scheduled around April 15, 2018. The final 50% will be due in stages, at specific milestones throughout the construction period.
The final expense is for your furniture package, due when the hotel starts furnishing the rooms, around November 2019 (eight months prior to full completion).
The furniture package is a standard package, specified by the hotel chain. Here are the prices:
$15,000 for a studio
$25,000 for a 2-bedroom
$35,000 for a 3-bedroom
Attractive financing is available from an international bank in Belize. You can finance 50% of the purchase at 6.9% interest, with amortizations ranging from 5 to 30 years. Contact the developer here for the exact financing terms.
As an owner, you can spend up to four weeks per year in your apartment. If you want to stay longer, you have to pay like everyone else.
The estimated completion of the facility is November 2020.
Earn A Good Income While Your Property Grows In Value...
I mentioned above that the cheapest property available in this development is the one that produces the highest return.
To be specific, the first-floor, direct-beachfront efficiency—selling for a tax-included price of US$373,400—is projected to earn 4.86% in its first year of operation at only 45% occupancy, this number increases over the years, until it reaches nearly 10% in year 10 at 63% occupancy.
To use a two-bedroom example, the standard ocean-view unit on the second floor sells for US$650,600. The projected net ROI is 4.75% for year one, 8.85% in year 10.
Here's How I Got The Numbers...
Lief Simon compared the developer's in-house projections to the published rates of similar facilities in the area. He concluded that the projections are on the conservative side. In fact, a neighboring resort's 2016 rates were very close to the developer's assumptions for 2020… seasons later, when actual rates are bound to be higher.
The developer is assuming an occupancy rate for the studio units of 45% during the resort's first year of operation and forecasts an increase in that rate to 63% by year five, after which the occupancy projections level off.
The developer strongly believes that there's lots of room for improvement in these rates, but are keeping them as-is to remain conservative. For example, the conference center was not figured into the occupancy rates… something that is sure to improve them.
This Is Your Final Chance To Get In On The Ground Floor... And Inventory Is Very Limited
I think this luxury resort project is in the right place at the right time. It will be a premium property at a premium location… a good formula for maintaining performance in all kinds of economic times.
You're looking at a decent rental return while your capital investment grows, and you can even stay in your property for up to four weeks a year.
To ask a question, get an information package, or make a reservation, speak with Rachel Jensen. You can contact Rachel directly through the form here.
Remember, only 10 of the 54 units remain available as of this writing.
This is your last chance to get in on the old pricing… so please get in touch with Rachel Jensen now.
Lee Harrison