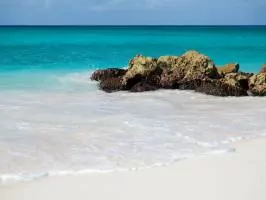 Lief Simon And Kathleen Peddicord's Private Development Community At Los Islotes, Azuero, Panama
This Prophesy Is Beginning To Play Out As I Predicted Starting More Than Six Years Ago
One part of diversifying your life internationally is choosing where you want to spend your time. The world is a big place with many options.
Europe offers Old World charm and history… Asia offers vast cultural diversity… Latin America is sunny and accessible, plus you can get by in most of the region with a single language…
My wife Kathleen and I decided years ago that we didn't want to pick just one place for living or retiring. We came up with a plan to follow the seasons in a way that would allow us to enjoy regular doses of the different lifestyles we most appreciate. We decided further that, in each place where we knew we wanted to spend time long-term, we would invest in a foothold. We wanted roots in each community, not to pass through as tourists for a few weeks or months at a time.
Paris is our choice for a Euro-city lifestyle and our favorite place in the world. With Paris, we've partnered Croatia for Continental country life, Medellín for the best of Latin living, and the western coast of Panama's Azuero Peninsula. That last is our beach pick, chosen because we think that stretch of this country's coastline is as good as coastlines get. We've seen lots of beaches in lots of countries. The Pacific coast of the western Azuero Peninsula is special.
So, along this Azuero Sunset Coast, where we knew we wanted to spend time long-term with our kids and, eventually, with our kids' kids, we decided to embark on the biggest project of our careers: Los Islotes.
Of course, we didn't have to undertake a development. We could have bought a piece of land on Panama's western Azuero coast and built a house. But we wanted more than a house at the beach. We wanted to be part of a like-minded community at the beach. At the time when we bought the Los Islotes property and, in fact, still today, though, nobody was building anything like the kind of community we had in mind. So we decided to create the community we were after ourselves.
It was a big decision that committed us to Panama in a serious way. We didn't have a crystal ball and were taking a risk. We liked Panama, and we loved the western Azuero coastline, but to commit so much of our time, capital, and other resources meant taking a chance. I'm happy to be able to report today, six years later, that Panama continues to be a top investment and lifestyle choice and that, within Panama, the western Azuero coast is emerging as the "next big thing"… just as we imagined it would when we first laid eyes on it. The current administration under President Varela has taken an interest in this region and is investing in infrastructure and tourism growth. Our prophecies are beginning to play out.
The piece of raw land that we had to view initially on foot because there was no access road (the previous owners drove up the beach to get to the property) has come a long way since our first visit. Today, the property is crisscrossed by roads. Water and wastewater pipes are going in. The first houses are under construction. The installation of underground electricity installation is scheduled to commence in a few weeks.
A Grand Vision
The vision for this important piece of our "follow-the-seasons" retirement plan is coming together.
Los Islotes isn't for everyone. It's not a short drive to Panama City and mall shopping—although a mall is under construction in Santiago, about an hour and a half away. Los Islotes is for someone who wants to spend time with nature and at the beach and who appreciates expansive views and wide-open spaces. We're building what we hope will be an active community populated by people with similar ideas and interests who will enjoy each other's company along with the mountain and ocean views and crashing Pacific surf.
Los Islotes has two beaches… one we call the swimming beach because of the calm waters warmed in the shallow estuary nearby. The other runs for 9 kilometers, allowing for long walks, horse riding, and surfing.
Within a half-hour's drive are rivers and mountains for exploring, as well as a national park. Deep-sea fishing is another draw, along with snorkeling and scuba diving. Or you could just sit on your balcony, enjoying the breeze and reading (or writing) a book.
In addition to all its natural attractions, the Los Islotes property will include stables, clubhouses, pools, and a town center with shops and restaurants. We are building a community where you can enjoy the tranquility of being away from the hustle and bustle of a city while still benefitting from the amenities and creature comforts of the 21st century.
Kathleen and I spent a half-hour discussing our plan and vision for Los Islotes yesterday. The conversation was recorded. You can listen to it here if you're interested.
Los Islotes is part of our long-term lifestyle plan. If you think it might make sense as part of yours, as well, get in touch with us.
Lief Simon
Mailbag
Lief, a friend recently sent me flyer on Panama foundations. It touted the benefits and simplicity as an alternative to international trusts. What do you know about Panama foundations?"
S.T.
Foundations are the civil law equivalent to a common law trust. However, depending on how it is structured, a foundation can be considered a trust or a corporation under IRS tax code, so you need to seek the advice of a U.S. tax or trust person to make sure your foundation documents are such that the foundation you're forming would be treated as a trust.
Foundations have some better flexibility when it comes to handling heirs. Note that, if you have Panama assets, a Panama foundation can bring tax benefits in Panama.
Whether it's better to use a trust or a foundation depends on your overall estate planning and asset protection needs. There are pluses and minuses in each case.