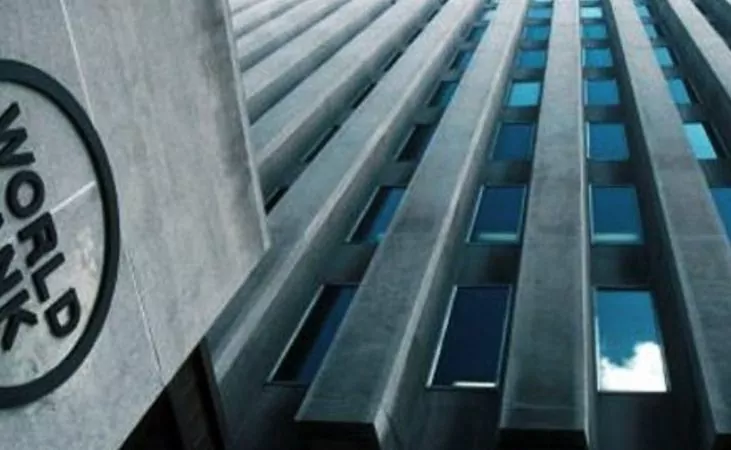 Why I Don't Recommend Offshore Banks Anymore (From An Offshore Expert)
Why I'm Out Of The Business Of Recommending Offshore Banks
Banking overseas is more challenging today than it's ever been and more challenging all the time thanks to the constantly changing landscape.
One week, one bank will open an account for Americans. The next week it won't. Another bank that required a US$100,000 minimum bank balance increases that requirement to US$500,000… and then reduces it to US$250,000.
Recommending offshore banking options has become a hazardous occupation… so I've given it up. Rarely any longer do I "recommend" a bank. Rather, now I suggest various banks as options to try. One person may succeed at getting an account with one bank where another fails… and vice versa… on and on.
In fact, it's easier today to talk about banks to avoid based on anecdotal comments than to suggest a specific bank in a specific market.
Just Because Its Easy Doesn't Make It Right
Furthermore, just because opening an account at a bank is easy, doesn't mean it's something you should do. I know many people who've opened accounts at Banco Azteca in Panama, for example, because it's easy. All you had to do was walk into the bank, fill out a form, and deposit your cash. I believe this is still the case, but, as I've explained, I wouldn't swear to it.
My point is that, even if opening an account with Banco Azteca continues to be as easy as many have reported it to me to be, having an account at Banco Azteca is a different story.
When the bank first opened, it couldn't execute electronic transactions. Of any kind. At all.
The bank couldn't send or receive international wires. It couldn't transfer money via ACH within Panama. At first, account-holders didn't even receive checks. If you wanted to deposit or withdraw funds, you had to go in person and stand in line.
Today Banco Azteca appears to offer online banking and electronic transfer services, but those I know with accounts here continue to complain about slow service and hassles moving money.
Easy Options For Offshore Banking
Banking In Belize
If you're looking right now for an easy option for opening an offshore bank account, I continue to suggest Belize.
Belize has five international banks with an unrestricted Class A license: Atlantic Bank, Belize Bank, Caye International Bank, Choice Bank, and Heritage Bank. At most of these banks, you can open an account without actually having to visit Belize. All of these banks also have very low minimum balance requirements; in most cases, US$1,000 will keep your account open (although, in deference to banking fees, you should look to hold more than that at any time).
The downside to Belize banks can be customer service, but you can usually accomplish what you need to accomplish either online or with a phone call.
I said that I continue to suggest Belize for banking, this despite the fact that they all—that is, all five international banks and all of the domestically licensed banks—lost their correspondent banks in 2015 at one time or another. While they all have new correspondents, at this point, transferring money out of Belize can still be an exercise in patience as the new correspondents get used to their new banking clients.
However, the bigger-picture point is that, with the "de-risking" crisis over in Belize, opening an account in this country holds less risk for you as an individual than opening an account with a bank in a jurisdiction that has yet to be targeted by Uncle Sam.
Banking In Panama
Panama is another banking jurisdiction recognized among North Americans. Panama City is home to more than 75 banks; the exact number is a constantly moving target thanks to new openings, mergers, and international branches of foreign banks closing. Which one of these banks and what type of account might make most sense for you?
You know my opinion on Banco Azteca.
If you're looking to open a local consumer account in Panama, the bank will want to see a connection to the country. Applying for residency or buying a piece of property qualifies and makes it easier to open a local account. The typical minimum balance for a local account can be as low as US$1,000 to avoid monthly fees. This kind of account allows you to pay your local bills and comes with an ATM card for cash withdrawals.
However, if you're looking for an investment account that would allow you to access international stock markets, then the account minimum could be as low as US$100,000, but US$250,000 is more typical. The minimum required balance for an account with the private banking arm of Unibank, for example, is US$250,000.
You can open a private banking account without showing a local connection, but to open any account in this country you'll have to present yourself at the bank in person. All banks in Panama require a personal interview as part of their know-your-client due diligence.
Belize and Panama are both straightforward options for offshore banking and good options for the beginner looking to open a first account.
Banking In Europe
However, if you're more interested in an account in Europe, you have a couple of options, depending on how much money you want to put into the account and where you call home.
Barclays Bank in London has an international arm that handles accounts for people who don't live in the U.K. These non-resident accounts are for Brits living overseas as well as other nationalities. However, not everyone can get one of these accounts; it depends on your country of residence. For example, living in Panama makes you ineligible for an account at Barclays.
If you're living in the United States or Canada, you can open an account without a hitch. Minimum account balance is 25,000 pounds. Another option in Europe is Wiener Privatbank in Austria, which takes U.S. clients. The minimum required account balance is 250,000 euros.
Other Banking Jurisdictions
Other jurisdictions I'd suggest today include Singapore, Cook Islands, and Uruguay. However, opening an account in these countries can be difficult without an introduction, requires a personal interview (which means a long plane ride), and can come with high fees, including a fee to get the account opened in the first place.
It's the fees that get most Americans riled up when considering offshore banking options. We Americans are used to free checking accounts in the United States, where the banks all clamor for business. However, those banks typically make their money on your money, as well as by selling you other products… like credit cards.
Offshore banks are more conservative in their lending habits, and, unless you're using them for investment, they make their money charging fees.
Some banks charge as much as US$50 a month as a basic account fee. Many banks are now charging an application fee up front, especially for Americans, as the cost of FATCA compliance isn't cheap.
What To Look For When Shopping Offshore Banks
When shopping offshore banks, start by checking minimum balance requirements and fees, both ongoing and one-off fees, such as the fee charged for sending a wire. These things vary considerably.
Wherever you decide to open an offshore bank account, keep it active. You might not have the possibility of opening the same account at the same bank in the future.
In the current climate, my mantra is: Once you get an account open, keep it open.
Lief Simon