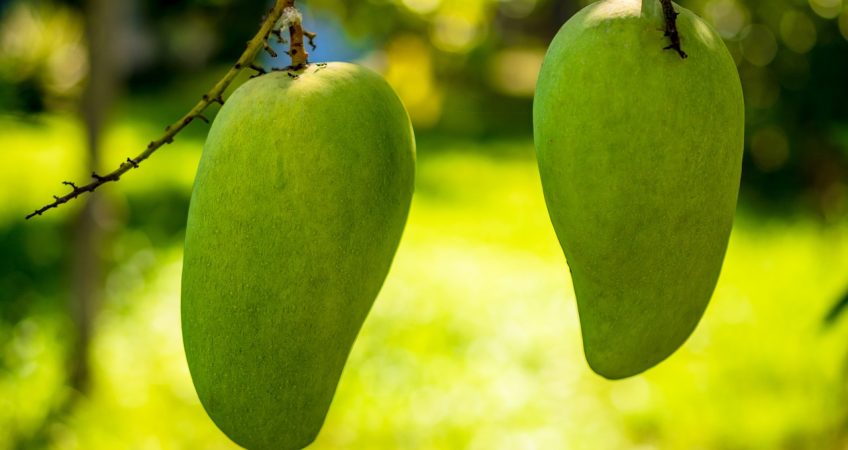 Last Chance To Invest In Mango Plantation In Panama
Turn-Key Agro-Opportunity: Mangos
Last year about this time, I announced the launch of a new agricultural investment opportunity in Panama—a mango plantation where you could participate as a small investor, taking title to your piece of the farm and earning yields along with the developer. Today, that mango plantation is nearly sold out. In less than one year, this group has sold more than 300 hectares. As of this writing, only 70 hectares remain available for purchase.
The development group behind this undertaking is looking for additional land to expand the operation, but they're finding this a challenge. Their neighbors have taken notice of all the investment and work that has taken place over the last year and have increased asking prices for nearby land dramatically. Given the level of ongoing investor interest, if the group isn't able to secure additional land at a reasonable price, this investment opportunity will be sold out within the next six to eight weeks.
It's not only the rate of sales that has been super-impressive with this project, but also the rate of development progress. As of this writing, all of the land for the plantation has been cleared and sloped for efficient drainage and irrigation (with the help of a drone plane to map the land). Trees to plant the entire plantation have been cultivated, and, as of this writing, more than 150 trees have been planted. The remaining will be in the ground by June 1.
Adequate water supply is critical to the success of an undertaking like this one. The developer has addressed this requirement by digging 10 wells and building 3 lakes as water storage for irrigation should additional water supply be needed. The developer is using organic fertilizer (in fact, all farming methods being employed are organic), which is being created on-site. The property has been fenced, on-site offices have been established, and roads have been built to minimize drive paths for fertilization, harvest, etc.
Stages Of Mango Production
Planting, growing, and harvesting is the first stage. The second stage, at least as important, is selling the crops. The developer has had contacts in Panama for selling his planned mango production from the start. This past year, he has been working to find additional potential and higher-value buyers for the mango crops when the trees start producing in three to four years. The Panama juice processors the developer has relationships with offer an easy market, but exporting the mangos to the United States would mean higher sales prices… and therefore greater profits for both the developer and investors.
Mango trees enjoy a lifespan of up to 80 years (although production peaks around year 15), meaning generations of harvests. In addition, mango trees are best planted very far apart, allowing for intercropping in between. The developer has been experimenting to identify ideal plants for intercropping harvests.
Annualized returns have been projected over 20 years (even though, again, the trees should grow and produce for decades beyond that). Figured over that period, the return to investors works out to 17% per year. That return is net in Panama after all costs including local taxes, as agriculture revenues are tax exempt in this country up to US$300,000. You may be liable for tax in your home country; Americans definitely would be. Regardless, 17% net is an impressive yield.
A year ago, when I first alerted readers to this opportunity, the biggest risk factor was implementation. Would the developer carry through to do what he was promising he would do? Back then, you had to ask that question. The developer had acquired the land for the plantation, but clearing and planting hadn't begun.
Now, a year later, that risk is gone. Investors who took a chance early on are now one year into their investments. Trees are in the ground, and titles are being issued.
What Is The Biggest Risk Today?
Frankly, the only risk I see at this point is not acting on the opportunity while it remains available. As I said, I don't believe that's going to be much longer.
If you've been waiting on the sidelines to see how things played out here before pulling the trigger, there's no reason to wait any longer. Things have played out as well or better than projected.
If you're just learning of this opportunity now, don't waste any time in following up and getting your questions answered if you're interested.
The time is act on this is right now. You can find out more here.
Lief Simon