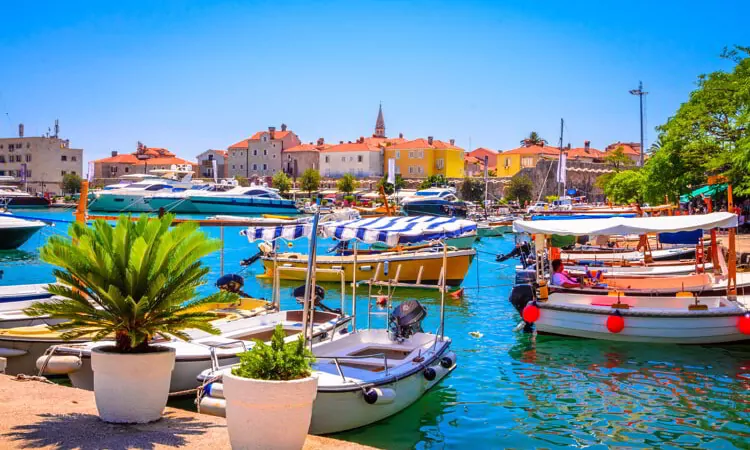 The Best Golden Visa Programs In The World
Golden Visas From 50k
What sort of properties can you get for the minimum price of a Golden Visa across the globe?
A Golden Visa is residency that's awarded for making a specific investment in a country… It offers you the option of a bolt hole if you need to leave your home country due to personal or political reasons.
The minimum investment amount eligible for a Golden Visa… and the real value of the property you get for your investment… varies around the world.
Here are five options available right now…
1. Northern Cyprus
The third-largest island in the Mediterranean—with six-month-long hot summers—has an easy residency program. Buying any property in Northern Cyprus grants you residency.
It's a Mediterranean lifestyle for a fraction the cost…
Plus, it's easily accessible from Europe, with many one-stop flights from the United States…
Northern Cyprus Property Pick:
Condo unit in Iskele on the market for 73,000 British pounds (US$88,000).
The project has five-star hotel amenities like restaurants, bars, cafés, 11 pools, a spa and wellness center, and a gym
Ground-floor studio unit
Living space: 46 square meters of interior area and 8 square meters of balcony area
Date of completion is December 2025, with a 4-month grace period
The developer is offering finance over 80 months in an interest-free monthly payment plan.
The projected ROI is 8% per annum, based on past performance.
Other units come with special LIOS discounts. Studios, 1-bedroom, and 2-bedroom condos are available.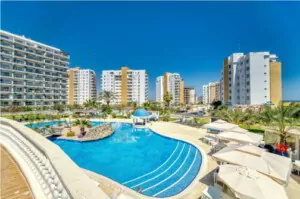 Go here to find out more about this low-cost investment and residency opportunity.
2. Montenegro
Forbes likens this tiny European country to Monaco… Montenegro continues to attract the ultra-wealthy and billionaires love to moor their mega yachts here.
Purchase any property here and you're eligible for a Golden Visa (temporary residency, which you renew annually)—with starter properties beginning at 50,000 euros…
Montenegro Property Pick:
An apartment in a condo complex in Kotor Bay is on the market for 90,200 euros.
The complex is situated between the mountains and the Adriatic Sea, with spectacular views. The property is just by the Kotor-Locven cable car, 3 minutes away from the UNESCO Heritage Old City of Kotor, 7 minutes from Tivat International Airport, and 12 minutes from the world-famous luxurious Porto Montenegro Marina.
Pre-construction opportunity
Amenities to be included: infinity pool, yoga studio, gym, bar, vitamin bar, beach club, restaurant, gym, shuttle bus, car parks, entertainment room, 24-hour security and CCTV, and a children's activity area
Studio apartments with a living space of 22.5 square meters with 7 square meters of private terrace
The low entry price and quality of this development are what make it a desirable Golden Visa option.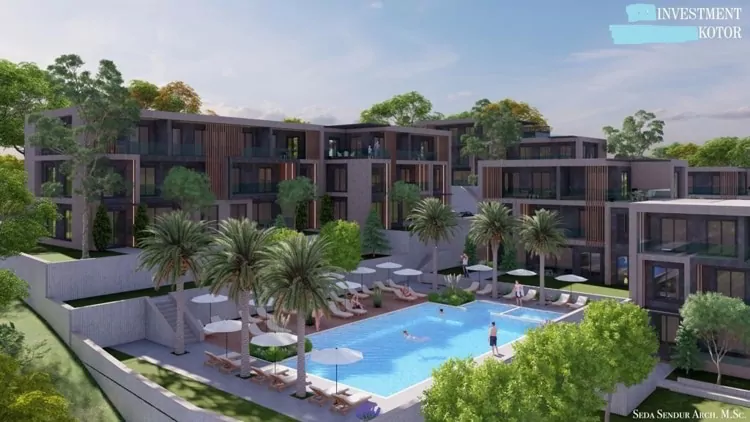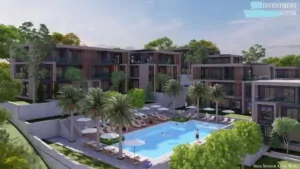 Go here to find out more about this low-cost, high-quality Golden Visa investment opportunity.
3. Dominican Republic
A US$200,000 investment gets you a Golden Visa in the Dominican Republic. Punta Cana is the most popular tourist area in the Dominican Republic, with the Punta Cana International airport boasting 70 flights per day, including many from the United States and Europe.
The government is actively promoting this area for high-end development through incentives, tax breaks, and major infrastructure investments.
Property Pick In The DR:
Condos on the market in Punta Cana starting at US$202,199.
1-bedroom, 1-bathroom condo apartment
Living space: 84.4 square meters
Private parking space
Projected delivery date: December 2023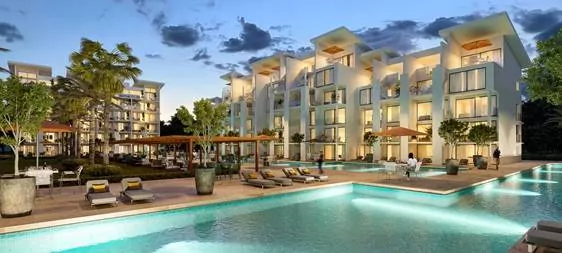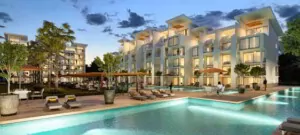 This is part of a master-planned development, a few hundred meters from the beach, close to golf clubs and a globally recognizable international award-winning hotel and casino.
The accommodations offer spacious luxury living, air conditioning, and optional high-end appliance and furniture packages.
Just over 10 miles from downtown Punta Cana, and 17.5 miles from the Punta Cana International Airport, this luxury living option is ideally located.
Nearby you can enjoy snorkeling, windsurfing, banana boat rides, speedboats, scuba diving, catamaran cruises, party boats, deep sea fishing, as well as swimming with dolphins and sharks, and a private beach club.
The projected net ROI is 11% and your buy comes with multiple local tax benefits.
If you are interested in more information about this property, go here.
4. Panama
Panama has been one of our top recommendations for offshore living for the past 20 years and is #1 in our ranking for offshore living in 2023.
The Friendly Nations Visa invites a US$200,000 investment in local real estate for temporary residency, which must be renewed periodically, and can be converted to permanent residency after five years.
Panama is a popular expat destination, doesn't have any tied investment restrictions, and offers good value in real estate.
Panama Property Pick:
Condo unit in Gorgona on the market for US$200,000.
The price includes all furnishings and appliances, legal fees, and lawyer's fees for turn-key management of the visa process
Living space: 70 square meters
2-bedroom, 1-bathroom unit
Units have sea and mountain views
The complex has two social areas with a restaurant, roofed terraces, sun deck, pools, private beach access, multipurpose court, gym, sauna, children's playground, room for private events, hot tub, and a kids' pool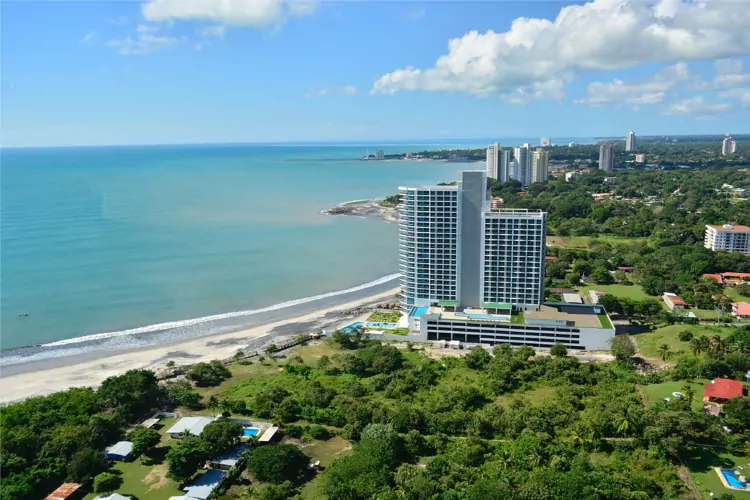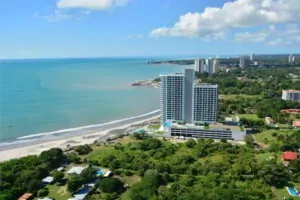 The project is close to a developing town and 15 minutes from another expat enclave and a golf course.
The HOA is US$105 per month, and you're exempt from property tax for 7 years.
This development is move-in ready and rents extremely well to both the local and expat market.
I personally inspected this property in 2022 and recommend it as strong value in this popular area.
Its projected net ROI is 6%.
To find out more about this Golden Visa residency opportunity in the top offshore destination for 2023, click here.
5. Belize
I love Belize and made it my home for 14 years. During that time, I worked for a while at Carmelita Gardens, a sustainable community on the beautiful Belize river in the Cayo district.
I miss the simple Belizean life almost every day.
I know many residents there today who are wild about the "independent together" lifestyle.
Belize offers a temporary residency visa for anyone who invests over US$250,000 in Belize.
This visa is renewable every year, and it makes the process of attaining permanent residency, and an eventual second citizenship, easier.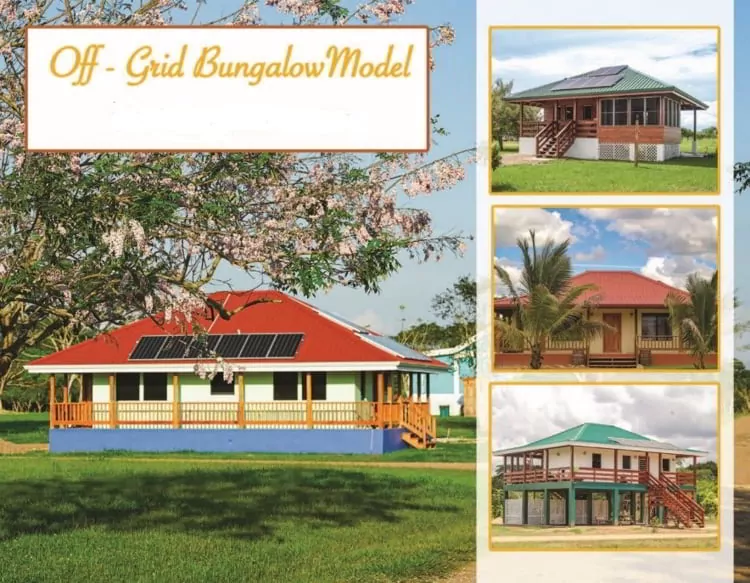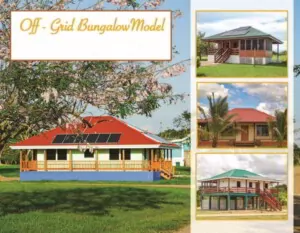 Belize Property Pick:
Bungalow in Carmelita Gardens on the market for US$250,000.
Lot size: 500 square meters
1-bedroom, 1-bathroom house
Interior space: 57.5 square meters
Exterior covered porch: 61.5 square meters
Total under roof: 119 square meters
Full off-grid package: Solar power, batteries, backup generator, and a rainwater catchment and filtration system
I've actually lived in this model home in Carmelita Gardens—it's spacious and comfortable.
The HOA is only US$50 per month and there is a strong and diverse community of expats onsite.
If you are buying to rent it for profit, the projected net ROI is 5%.
Click here to find out more about this Golden Visa eligible, sustainable, off-grid lifestyle and investment opportunity.
Sincerely,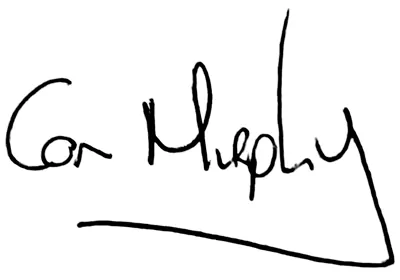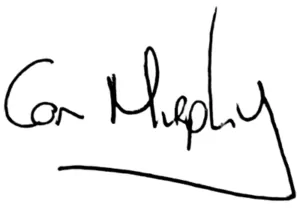 Con Murphy
Contributor, Global Property Advisor