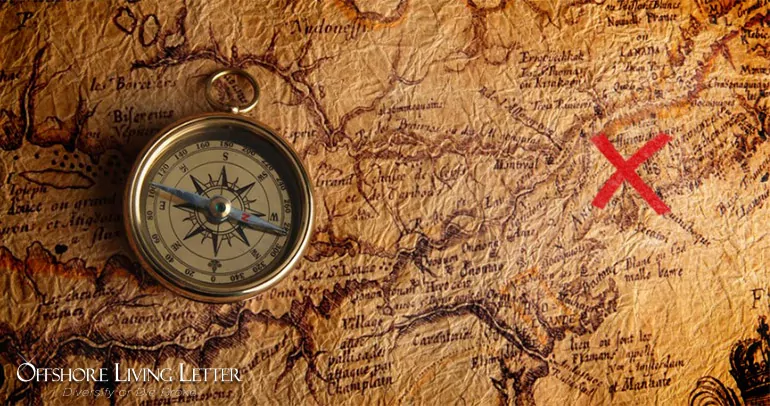 My 5 Flags Review For 2016 And Where I'm Investing In 2017
My 5 Flags Review For 2016 And Where I'm Investing In 2017
At the start of each New Year, I look back to see what new flags I've planted during the previous 12 months.
I've been living an offshore lifestyle for nearly 25 years, but my flag planting doesn't stop. It's ever-evolving.
In 2016, I finally took my own advice and set up a backup residency. My wife resisted at first. To her, establishing residency in the Dominican Republic, as I recommended we do, seemed redundant. Our second (Irish) passports give us access to all 28 EU-member countries. We could take up residence in any one of them.
Plus we have permanent residency in Panama.
Still, as I remind you often, it's important to take advantage of an interesting residency opportunity when it presents itself. You never know when it will be taken off the table.
The idea of establishing backup residency in the Dominican Republic got my attention in 2015, and, Kathleen's reluctance notwithstanding, I took the steps to complete the process in 2016. In 2017, I'll pursue the opportunity this residency now presents for an additional passport.
Where Did I Plant New Investment Flags In 2016?
Early in the year, I took advantage of the weak real and an undervalued market to invest in a beachfront parcel in Brazil.
Much of my time and capital this past year has been focused on the oceanside community I'm developing on Panama's Azuero coast, and this commitment will carry on in 2017. Los Islotes is a legacy project that is building momentum. The first houses (including one for my family) will be completed within the next three months.
I review my activities of the past year not to brag but to show you that creating an international life takes time. As I mentioned, I've been at this nearly 25 years, and, as I take stock of 2016 and plan for 2017, I feel like I'm only now really hitting my stride.
My point is that you can't build a truly diversified portfolio in a single year…
However, you should be taking focused steps each year to that end.
My challenge to you, therefore, as we stand at the start of New Year 2017, is to identify one particular flag to plant this year. Whether you're just getting started with the process of diversifying your life and your assets globally or you've already established a diversified program, take time right now to name the new flag you're going to pursue this New Year.
Where Am I Focused For 2017?
I've mentioned the additional passport I'm pursuing in the Dominican Republic. In addition, I'm hoping to broaden my agricultural holdings to include productive land in this country, as well.
The Dominican Republic has my attention in a big way. I see it as the next Panama, a well-rounded offshore haven presenting many flag-planting opportunities, including the chance to acquire nicely undervalued farmland.
Here's to a happy, healthy, prosperous, and well-diversified New Year.
Lief Simon