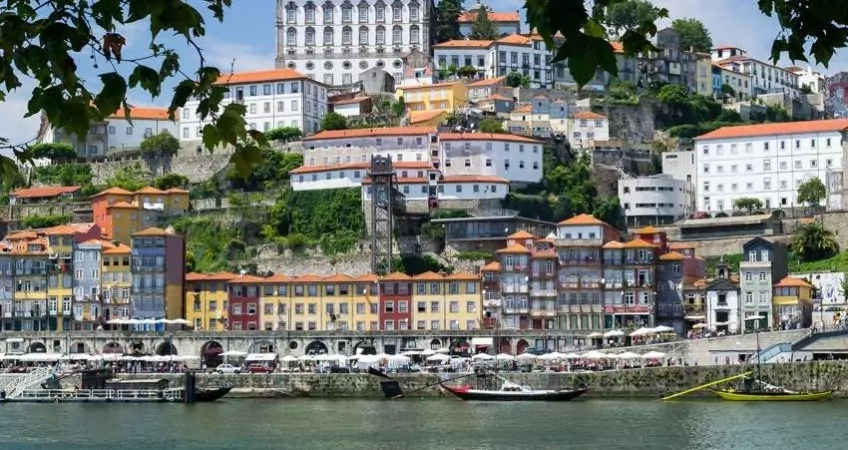 Why Residency In Portugal Is Today's Golden Opportunity
Best Residency And Citizenship Options In The EU
Portugal is hot.
I've been focusing time and attention on this country for the past two-and-a-half years. My first visit I bought a small apartment as a rental investment that is proving to have been one of the best property investment purchases of my career (and that's more than 40 buys across two-dozen countries).
The timing was right for buying at the time of my first trip. It was the ideal moment to get into this market. Contacts I trusted assured me Portugal had turned the corner from its post-2008 recession and that property values would begin rising and continue steadily up for the foreseeable future… so I pulled the trigger.
Indeed, property prices have increased nicely over the last 30 months, as expected. That said, it's not too late to find decent deals. The screaming bargains (of the kind that I was able to find in 2015) are no more, but you still can get a great deal on a solid investment.
If you're in the market to diversify your property portfolio into the eurozone, I recommend you take a close look at what Portugal has to offer. Today I'd suggest focusing on key neighborhoods on the renaissance path in Lisbon.
However, right now it's not the real estate that is drawing attention to Portugal. It's residency.
Residency In Portugal
At least three colleagues are currently seeking residency in Portugal… not for themselves, but for their children.
The aim is to set their kids up with lifelong options in Europe. Establish residency for your child in Portugal today, and that child is eligible to apply for naturalization in six years.
And a kid with an EU passport has a boatload of Continental lifestyle and employment options in his future.
In fact, I, too, am considering Portugal as an option for acquiring EU citizenship for my two children who don't already have it. However, the route I'm pursuing is a little outside the box.
Portugal offers a citizenship-through-ancestry option for anyone who can prove a Sephardic Jewish connection in his family tree. As it turns out, I have Jewish grandparents. I've been tracing that lineage and now believe my grandparents may have come from a Sephardic line.
Assuming I'm correct and my proof of connection is sufficient, my children would then qualify for Portuguese citizenship.
Why Are So Many People Trying To Get A Portuguese Passport... For Themselves And Their Offspring?
A Portugal passport is one of the best travel documents in the world. You could say, depending how you analyze things, that it's better than a U.S. passport.
A U.S. passport holder currently can travel to 156 countries visa-free or acquiring a visa on entry. With a Portugal passport, you can travel to 155 countries visa-free or acquiring a visa on entry.
However, the countries you can travel to visa-free with a Portugal passport include Brazil and Venezuela. That's not the case for the U.S. passport holder.
The countries a U.S. passport will get you into visa-free (or visa on arrival) that are not on the Portugal passport list are three African countries most Americans have never heard of plus Mongolia.
Mongolia allows citizens from but 21 countries to enter visa-free with a non-diplomatic passport… so holding a U.S. passport is a great advantage for anyone who gets a hankering to visit the homeland of Genghis Khan.
For most people, though, the visa-free travel differences between a Portuguese passport and a U.S. one don't matter.
On the other hand, the EU residency and work permit options that a Portuguese passport opens up can be significant.
The Sephardic Jewish ancestry option doesn't work for everyone, of course, so colleagues trying to obtain Portuguese residency and citizenship for their kids are going the Golden Visa route (which means buying property in Portugal) or helping their children to show enough income to support themselves… perhaps the most straightforward residency option of all.
Not everyone can afford to buy a piece of property in Portugal as a means for establishing residency for their children, but if you can swing it, do it before the child turns 25. That's the official cut-off age for children to qualify as a dependent under your residency application.
Investment Requirements For Portugal's Golden Visa Program
The investment requirements for Portugal's Golden Visa program can be as low as 280,000 euros when you take advantage of the two allowable reductions—one for investing in a low-density region and the other for investing in a property more than 30 years old.
The baseline required investment amount is 500,000 euros. That drops to 400,000 euros for rural areas and then drops again to 280,000 euros if the property in the rural area is more than 30 years old. The challenge can be finding properties of that age in rural areas that are selling for at least 280,000 euros.
For properties older than 30 years in areas considered high density, the investment threshold is 350,000 euros.
If you can't find a single piece of property meeting the investment threshold for the area or age of property you're looking for, Portugal allows you to combine multiple properties to qualify for its Golden Visa program.
Also note that the Golden Visa minimum investment amount is less than that for other European visa-by-real-estate options. Furthermore, it only requires you to be in the country one week a year to maintain the residency status.
Using income to qualify for residency in Portugal requires you to spend at least half the year in the country. Of course, showing an income of at least 1,200 euros is easier for most people than making a real estate purchase.
It's fairly easy to establish residency in Portugal… and this country's path to citizenship is likewise straightforward. After being a legal resident for six years, you can apply for naturalization. You'll need to speak enough Portuguese to pass a test, but after six years of residency you should be able to manage that.
Lief Simon