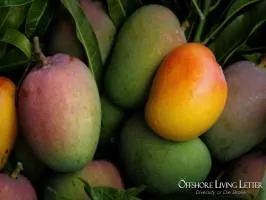 Where To Invest In Agriculture For 2016
Focus On Agriculture—More On Where To Buy In 2016
Monday I told you about the countries on my radar for real estate investment in 2016.
Agriculture, specifically, will remain a focus for me in the New Year. Panama remains a top contender for agricultural investment, and I'll be buying more productive land in this country in 2016. In addition, Uruguay, Mexico, and Belize are on my list, as well.
Uruguay is a longstanding top choice for agricultural investment. The country produces and exports large amounts of soy, corn, and cattle. Prices for farmland are higher than in neighboring Paraguay, but Uruguay is a more sophisticated market. It is easier to buy land here and then to lease it out for farming.
A farm of your own comes at a price that exceeds most people's budgets. Figure US$1 million for a farm big enough to achieve any economies of scale. That said, I know people who have bought less than US$1 million of farmland and are earning decent yields, and you can find a personal farm with a house for much less than US$1 million in Uruguay if you're looking for something to operate yourself on a less-than-commercial basis.
While farmland in Uruguay is a reasonable investment option, what I'm looking at for 2016 is a cattle investment in this country. A colleague is working on a program that would allow individual investors to buy a number of cows that would be fattened and sold on the open market. You wouldn't have to deal with the cows yourself at all. The farm management company would take care of everything.
This fully turnkey concept is still in the due-diligence stage. If my Uruguay colleague and I determine it is viable, look forward to hearing more in 2016.
Other Agricultural Opportunities
The other agricultural target on my radar for 2016 is Mexico. I'm still in the due-diligence stage here, as well, but the preliminary findings are strong.
Mexico provides more than 25% of imported fruits and vegetables to the United States. Bananas and tomatoes top the list, but if you can buy it in your local grocery store, it's probably grown in Mexico.
With a free-trade agreement, proximity, and established shipping routes, Mexico is a natural U.S. trading partner. More than 54% of the land in the country is classified as agricultural; in all, the country has more than 25 million hectares of arable land. And Mexico has the capacity to increase produce production as world and, specifically, North American demand expand.
Of course, Mexico comes with some baggage. The drug cartels create security concerns, but the country's big agricultural growers work to stay out of the way of the cartels.
Finally, I'm also pursuing agricultural opportunities in Belize. I've worked with an expert on the ground in this country to sponsor a "Self-Sufficiency In Belize Seminar" in Cayo, Jan. 22–24. I'll be participating in this first-ever event as an attendee. I'm keen to learn more about growing my own food rather than investing so others can do it for me. The program I've helped to conceive in Belize will cover discussions and demonstrations on aquaponics, fisheries (small, private ones), orchards, vegetable gardens, and timber.
My goal is to learn enough about farming to be able to maintain the small farm I'm establishing in Cayo on my own, without having to rely on others.
Lief Simon