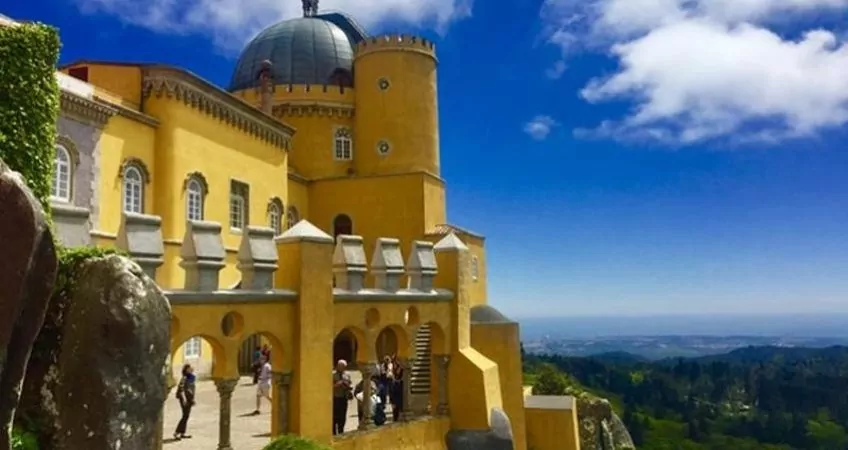 The Three Ways You Can Qualify For Portugal's Golden Visa
World's Best Residency And Citizenship Program
Dozens of countries offer residency- and citizenship-through-investment programs. The United States and Canada, for example, have used these kinds of programs to attract wealthy immigrants for generations.
More recently, countries on our radar have been trying to woo the world's wealthy in the market for backup residency and passports.
The citizenship-by-investment (CIP) programs in the Caribbean may be the best marketed, followed by EU golden visa offers. Spain, Portugal, Greece, Lithuania, Montenegro, Slovenia, and Ireland are among the European countries where you can obtain residency and citizenship by buying a piece of property.
Some of these aren't really investment programs. In some cases, you make a "donation" to the state, meaning no legitimate investment return. Some require you to spend significant time in the country; others do not.
In addition, minimum investment requirements vary, and, in the case of programs calling for an investment in real estate, you can be restricted as to where or what kind of property you can purchase to qualify.
All factors considered, the best residency-/citizenship-through-investment program in Europe right now is Portugal's Golden Visa. And, as being a citizen of one EU-member country means you're able to live, travel, and work without restriction in all EU-member countries, I'd say Portugal's program therefore also qualifies as the best in the world.
The Different Ways To Qualify For A Golden Visa
You can qualify for Portugal's Golden Visa program in one of three ways:
Through the purchase of real estate…
By starting and operating a business in the country…
By making an investment in the production of art or the country's heritage…
If you're up for starting and running a business in this part of the world, fair enough, but that option doesn't work for everyone… and, frankly, the investment in art or the country's heritage amounts, as I understand things, more to a donation than an investment.
Real estate is the most straightforward option… especially if you're shopping simply for backup residency.
Qualifying this way can be extremely affordable—as little as 280,000 euros. To get in for that amount you must buy a piece of property that is 30 years old or older and located in an area designated as low density or underdeveloped.
That restriction isn't very restrictive, though, as much of the country beyond Lisbon and Porto qualifies. The difficulty can be finding a property in these areas that is older than 30 years and selling for enough to meet the threshold. Many older properties across this country need renovation and so are bargain-priced. The renovation cost can be included in your total investment to meet the Golden Visa threshold, but that means you've got to undertake a renovation.
If you instead buy a piece of property younger than 30 years old in a low-population area, the required investment is 400,000 euros. Buy a newer property not in a low-population area, and you'll have to invest 500,000 euros. This is easy to do in Lisbon these days, as property values in the Portuguese capital have appreciated considerably over the last five years.
Portugal offers another option for becoming a resident. Rather than making an investment in real estate, a business, or a heritage program, you can qualify for residency in this country simply by showing proof that you have reliable ongoing income (earned or passive) of at least 1,300 euros per month. However, going that route means you must spend at least 183 days in the country each year.
Qualify for residency through the Golden Visa investment option and you need spend but a week per year in the country on average. Take a vacation to check up on your property investment (which could be operating as a rental, for example)… and you're good.
Portugal recently reduced the number of years you must be a legal resident before you can apply for naturalization from six years to five.
It's also possible to apply to become a citizen of Portugal after having lived in the country for 10 years illegally. It's a quirky anomaly that I like to point out but not a recommended path for citizenship.
To qualify to become a citizen of Portugal, you'll have to pass a test in Portuguese. You don't have to be fluent, but you'll need to be able to hold a conversation with the interviewer. Five years is enough time to pick up the language if you're living in the country full-time. If you're only spending a week a year there as a Golden Visa resident, I'd recommend language classes.
As a resident of Portugal, you can become eligible for tax breaks. If you'll be a tax resident (meaning you're spending 183 days or more physically present in the country each year), you can register for the Non-Habitual Resident Tax Program, meaning most of your income is Portuguese tax-free for 10 years. By that time you should have received your Portuguese passport, meaning no more 183 days per year required in the country.
Lief Simon