The report Got A Grandparent? Get A Passport—7 Countries That Offer Citizenship Through Ancestry has been sent to the email address you provided.
In addition, we're also sending you two bonus reports, How To Earn $211,800 A Year Tax-Free and The Last Tax Loopholes: Two Assets The IRS Doesn't Care About.
To ensure delivery, please whitelist or add to your safe-sender's list the domain: @OffshoreLivingLetter.com.
If you have any problems receiving the report, or if you have any questions or feedback, please contact us at CustomerService@OffshoreLivingLetter.com.

This week you'll begin receiving our free Offshore Living Letter e-letter service.
Published twice a week—on Mondays and Thursdays—Offshore Living Letter will help get you started on your path to taking control of your financial future. The rest of the world can do what it will. You and your family will be fine.
The information you get in Offshore Living Letter on going offshore and internationalizing your life will be straight-up. We'll tell it like it is, presenting you with your best options and opportunities. You'll decide what's right for you.
Again, Offshore Living Letter is a totally free service.
Now, check your email inbox to read my personal welcome letter containing access to your free report. In the welcome letter, I'll also introduce a few concepts in global diversification, and begin a discussion on how you can begin to formulate a personal strategy for going offshore.
Regards,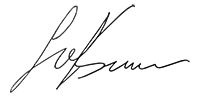 Lief Simon
Editor, Offshore Living Letter
Follow us on Facebook and Twitter
email: CustomerService@OffshoreLivingLetter.com
web: www.offshorelivingletter.com
P.S. Thanks again for subscribing to Offshore Living Letter. It's free, so, if you find that you like it, please send it to a friend and tell him to sign up.
If you want more detailed offshore information, you'll find it in my other publication, Simon Letter… but you'll have to pay for it. Right now, when you subscribe to my Simon Letter, you can get seven special resources, one on each of the most important strategies associated with going offshore. If you're interested, go here to learn more.