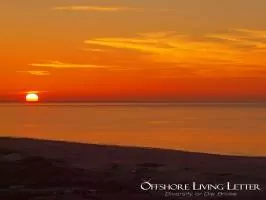 Rental Property in Algarve, Portugal: Underrated Heavy Hitter
Portugal's Undervalued Coastal Market
I toured apartments that'd make good rentals in several cities and towns along this coast and decided to purchase in Lagos. This is the city where Kathleen and I agreed we'd both most like to return to personally. We try whenever possible to co-mingle agendas, investing in places where we're interested in spending time as well as money.
Closing was delayed a few months because I had to set up a new holding structure for the property. The structure I typically use for this kind of purchase is a Nevis LLC. However, Nevis is on Portugal's "black list" of tax havens, meaning that using my Nevis LLC to hold this property would have had negative tax implications for me in Portugal. I set up a new holding company in the Dominican Republic to avoid that.
Rental Property Manager
While that administrative work was in progress, I came to an agreement with a rental/property manager in the area introduced to me by local contacts. As soon as the purchase closed, my manager Susana set to work cleaning up, sprucing up, and furnishing the place. She was able to have the apartment ready in time for Semana Santa and found a renter within one week of advertising online.
I've opted to make this a short-term rental. I think my return will be better this way. Plus, renting long term would prohibit personal use.
I haven't had a short-term rental property in my portfolio for some time… not since before AirBnB took over as a leading vacation rental site. I'm learning from Susana how short-term properties rent best in today's world. Reviews, for example, she's made me understand, are critical.
Susana didn't care about the price for the Semana Santa rental. She just wanted a first renter in the apartment and for him to post a review after his stay. The objective was met. The renter left a positive review, and we've begun receiving inquiries for the summer season. Susana expects the place to be rented 100% of the time June through August.
She'd like us to put some money into minor renovations. If we follow her recommendations, she thinks we should be able to achieve an annual occupancy rate of more than 70%. Without doing any work, she's projecting a minimum 35% occupancy rate, simply because everything fills up over the summer months.
That's an important reason why I targeted Lagos in the first place. This historic city is a big tourist draw.
Note that half the occupancy doesn't necessarily mean half the rental yield, as nightly rates are much higher during the summer months. I'm expecting a 5% to 6% net yield from this apartment as-is. If I make the renovations Susana is calling for, she and I figure the yield could jump to 10%, even taking into account the additional capital outlay.
I'll be back in the Algarve in July. While I'm there, I'll meet with Susana to put a plan in place for the improvements to the property that she's recommending. I believe she's right when she says that this further investment could as much as double my annual return.
Twice Is Nice: Buying Another Rental Property In Portugal
When I'm back in this part of the world in July, I also plan to shop for a second apartment. Now that I've figured out the purchase process, have my holding structure in place, and have developed a strong infrastructure for rental management, I'm ready to invest further. The better I get to know it, the more bullish I am on this market.
Although prices have increased 6% since last year, the Algarve property market remains a tremendous value… and rental yields are strong. My apartment is probably worth 15% more than I paid just six months ago, because I found a particularly good deal. The seller was desperate, so the price was rock bottom. I can't count on being that lucky again, but I've got contacts on the ground on the lookout for another fire sale.
Resort rental apartments are abundantly available in the area and can be bought for as little as 150,000 euro or less. With financing possible for non-resident foreigners, the capital outlay to get a good-yielding property in a market still recovering from the global downturn can be very small.
If you're a U.S.-dollar investor looking for a diversification option that doubles as a world-class lifestyle play, euroland is your playground and the Algarve should be your focus.
Lief Simon