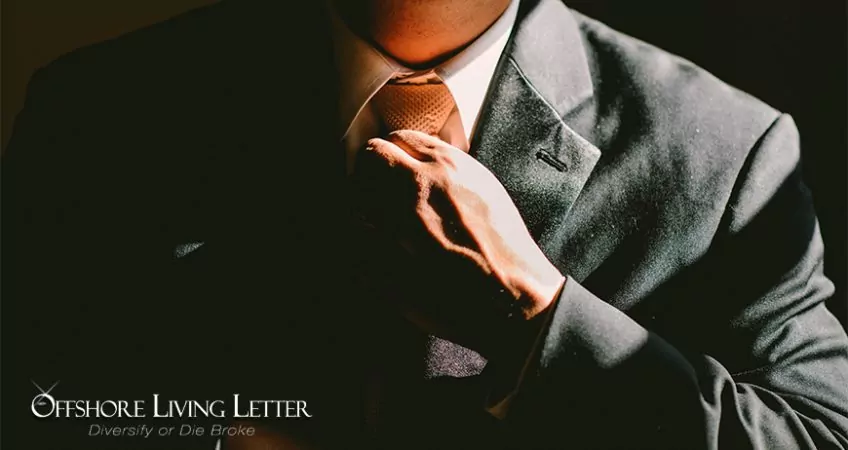 Is Your Registered Agent Looking Out For Your Best Interest?
Why I Decided To Take This Matter Into My Own Hands
A few weeks ago I requested a certificate of good standing for one of my offshore entities from my registered agent.
One of my banks has started requesting a new certificate each year as part of their client due diligence. Every year is overkill in my view, but it's either provide the certificate or have the bank put a hold on the account… so, as I said, I contacted my agent to ask for the certificate.
My registered agent responded to say the cost for issuing the certificate of good standing would be US$450. That's more than double what they charged the last time I requested one… and a ridiculous amount of money in my view for this service.
So I decided to source the certificate for myself. The convenience of having my registered agent take care of it for me wasn't worth the extreme premium they wanted to charge.
The entity in question is in the British Virgin Islands (BVI), where, it turns out, I'm happy to report, requesting a certificate of good standing is a straightforward process… and costs all of US$25.
A Markup of 1.800% Doesn't Sound That Reasonable To Me
I agree it's fair and reasonable that my registered agent should charge something for providing the service of obtaining a new certificate of good standing… but a markup of 1,800% is ridiculous.
Unfortunately, overcharging seems to be a trend among offshore attorneys and registered agents (who many times are attorneys).
Two readers have written in over the last few weeks to ask about fees they've been quoted by agents they work with for obtaining certificates of good standing… which, like me, they need to satisfy their banks' due diligence requirements. In both cases their registered agents were, like mine, trying to charge excessive fees for this service.
I responded to each of these readers to suggest that they do what I did and try to obtain the certificates themselves. The trouble is, the process isn't as easy in every jurisdiction as it is in the BVI.
So What's The Alternative?
The alternative is to change registered agents.
This is the real point I want to make today:
You aren't wed for life to the agent you use to set up an offshore entity. Don't let them convince you otherwise.
Typically when you set up an entity offshore, the service provider setting up the entity becomes your registered agent. The fees associated with providing that service are an important long-term annuity for the provider.
However, what many people don't recognize is that you can switch your registered agent at any time.
I'm searching right now for a new registered agent for my BVI entity. I'm changing agents not only because the group I'm with now jacked up their fees for obtaining a certificate of good standing…
But also because… get this… when I inquired to obtain the certificate of good standing myself, I found out that last year's annual company fees had not been paid.
Yep, when I initially requested the certificate of good standing, I was informed that it couldn't be issued because the entity wasn't in good standing… because the registered agent hadn't paid the annual fees.
Now… I paid the agent both the annual entity fees and the registered agent fees for last year on time. But my payment, it seems, never made it beyond my agent's account.
Perhaps that was the reason for the big increase in the amount of the fee they wanted to charge me. They knew they had to pay the over-due entity fee plus the late penalties to BVI.
Even if your registered agent is charging a reasonable fee to obtain a certificate of good standing for you, you might want to make the request to the government directly yourself next time you need one.
You never know what you might discover.
Lief Simon