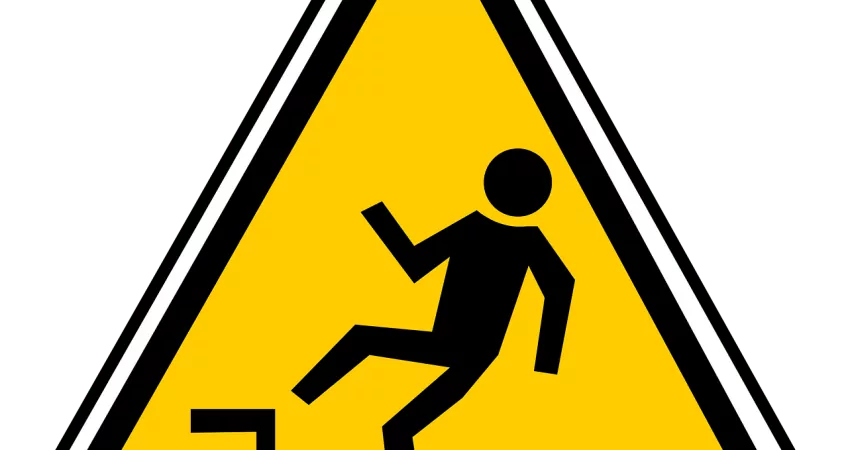 Pay Attention To Holiday Calendars When Doing Business Overseas
Too Many Holidays
Starting this week and continuing through the New Year, good luck to you if you're trying to get anything done in Panama.
This week sees the first of a series of independence days in this country, four national holidays in total, plus at least one "bridge" day, when many companies, including at least one of my banks, will be closed.
December brings Panama's Mother's Day, which is a fixed date (Dec. 8) rather than a certain Sunday in May. In Panama, Mother's Day is also a national holiday, another day when businesses across the country are closed.
Panama has five other official holidays throughout the rest of the year on top of the six that are crowded into November and December. In fact, though, that's not so bad…
Colombia has 18 official holidays, and Colombian friends admit that, really, there are 26 holidays in this country (including the bridge days). I don't think I've been to Colombia yet when it wasn't a holiday week.
Why should you care if Colombia's workforce gets 26 days off every year? If you're passing through as a tourist, you probably don't have to. However, if you're traveling to the country to do business, ignore the holiday calendar, in Colombia or anywhere, at your peril. Folks in Colombia (and most places) take their holidays seriously and stretch them out as long as possible.
Business Overseas: Time Off
This approach to time off is not restricted to Latin America. On the Continent, the entire month of August is a no-go zone for anyone with any agenda beyond hanging out at the beach. Europeans take the month of August off…from their jobs and from their businesses. Most mom-and-pop shops in France are closed for four weeks or longer starting as early as late July and running right up to the first of September, when school starts up again.
Travel to Europe during August to look at real estate, open a bank account, or research an investment opportunity, and, I'm telling you, your contacts will be at the beach. My French banker sends an email to her clients each year letting us know which four weeks she'll be out of the office. She provides a backup contact in case you happen to want to do any banking during that month-long period.
Our property manager in Paris tries each year to take a month off but usually has to cut her break to two or three weeks. August is a busy month for tourists in Paris, so she has to be in town at least part of the month to turn over her apartments. But she's not happy about it.
Americans with their 9 official national holidays (10 if you count Columbus Day, but it's not observed by a third of the states) and two weeks of vacation a year don't understand holiday and vacation time in the rest of the world. And we often don't take even what's possible. My first jobs, back in Arizona where I grew up, were with accounting firms that didn't close for President's Day or Veteran's Day. I got six days off a year and didn't give it much thought.
I'm sure that many foreigners who came to Panama this week to apply for residency or to open a bank account are going to be disappointed or even angry that their trip won't be as fruitful as they'd planned. We'll hear from a number of them, complaining about the Panamanians' approach to work and business. It happens every year.
For the record, the official holidays in Panama this month are today (Monday, Nov. 3), Nov. 5, and Nov. 10. Some people left work early last Friday and are taking this entire week off to go to the beach, planning to return to work Nov. 11.
This used to bother me, too. Like the folks who are in Panama this week for the first time with specific business agendas in mind, I used to complain about the Panamanians' approach to work.
Not anymore. I'm looking forward to the next seven days, when the streets of Panama City will be nearly empty and driving will be far less stressful than it usually is.
Here's my advice: Pay attention to the holiday calendar anywhere in the world where you intend to spend time. If your agenda is business, don't show up during a holiday week (a serious challenge in Colombia, I'll grant you).
Or, if you do, be ready to give up on the business agenda and go join everyone else at the beach.
Lief Simon
Mailbag
"Lief, I have recently come into some money and would like to invest abroad somewhere. I have considered the United States and South America and would ideally like to buy two apartments that I could rent out, preferably in a growing market. I would be looking at around US$100,000 max for each. I would be interested to have your thoughts and maybe whether you reckon I should be looking at Europe?"
G.S.
In Europe, I can think of one current opportunity in particular that fits your criteria and your budget and that could make sense for you. It's an investment in a fractional rental program at a French chateau.
Your budget could also buy you a rental in Abruzzo, Italy, for example, or in some parts of Spain or Portugal.
In the Americas, I'd look at Medellin, Colombia, where US$100,000 could buy you an apartment that would rent well (though not in the central El Poblado neighborhood).
In Asia, you could look at a condo in the Philippines for that price that could make a good rental.
A budget of US$100,000 for a rental property can be tough. I could name many places where you could buy properties worth living in for less than that, but fewer places where you could buy a worthwhile rental at that price.
If you're looking for income, you could also consider an agricultural investment. You could invest in this mango plantation opportunity in Panama, for example, for just US$36,500.