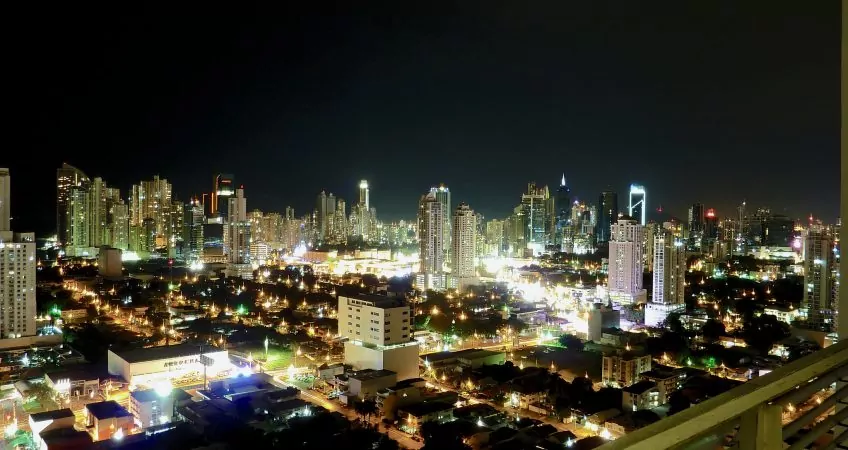 Why Panama Remains The World's Top Business Haven
Why This Country Continues To Be A Top Offshore And Investment Haven
"I don't care why you're here this week looking at Panama," David Stubbs told the room full of Live and Invest in Panama Conference attendees this morning. "Whatever your interests in Panama, the economics of the country are important to you. Even if you're just here for a vacation, this is stuff you should be aware of. Certainly if you're here to invest, to start a business, or to open a bank account, this data is vital to your decision-making process."
Why, specifically, as a foreign retiree, expat, investor, or entrepreneur, should you care about a country's economy? Because, as David explained, a country's economy directly impacts that country's:
Infrastructure. The infrastructure in Panama (not only Panama City but across the country) is very good, certainly relative to much of Latin America. Reliable internet, phone, water, stable electricity…you can take these things for granted throughout this country. Panama can afford to keep all these utilities up…
Future real estate values…
Future foreign investment…
What's Driving The Panamanian Economy?
Primarily the Panama Canal. Without the canal, this country would not be what it is today. In addition, Panama benefits from its financial services and banking industries. This is also an increasingly popular tourist and shopping destination. Now, instead of flying up to Miami to eat, play, shop, and drop some cash, South Americans with money come to Panama, which is much easier to get to and to get into than the United States.
As a result of all of this, Panama's economy has expanded by double digits for four of the last seven years, making it the fastest-growing country in the region by a wide margin. Foreign direct investment is up every year, and unemployment is down (while unemployment is increasing in neighboring countries including Nicaragua, Honduras, and Costa Rica). In 2009, the World Economic Forum Competitiveness Index ranked Panama at 58; in 2013, it ranked Panama at 40.
Panama's debt was 36% of domestic gross product in 2012, compared with 70% in 2004. This reduced debt burden has led to improved credit ratings for the country.
The country's President Ricardo Martinelli is an important part of this picture. The previous administration passed a law, in 2008, mandating that every new president had to create a five-year plan. When elected, Martinelli, educated in the States, took his five-year plan seriously and approached it as a business plan. His stated basis was this:
"Focusing on our competitive advantages to drive competitive growth."
And that's exactly what Martinelli has done. As David explained to the group this morning, Martinelli has targeted key points of concern and key challenges that could impede the country's competitive growth agenda, specifically and especially, for example, traffic in Panama City. The traffic in this country's capital qualifies as among the worst in the world, and it's worse every day. This is all a direct result of the country's economic growth—more people can buy more cars, and there are big numbers of additional cars on the road every month.
Meantime, Panama City's road system was developed when this was a much sleepier place. Something had to give.
Upon taking office, Martinelli faced the growing challenge head on. First, he took the old Diablo rojo buses (these brightly painted old U.S. school buses, used for local transportation for decades, had become a main source of traffic chaos) off the roads. The prior two governments had said they wanted to replace these buses; Martinelli actually did replace them (well, most of them). In their place today are modern, air-conditioned buses that follow actual routes.
Part 2 of Martinelli's plan for addressing the traffic mayhem on Panama City's streets was to build a metro. Again, the previous two administrations had talked about the need for a metro; Martinelli is actually building a metro…that is set to open next month.
Best Opportunities For Investment To Look At
Looking ahead, where will additional growth come from for this market? David highlighted two opportunities:
Tourism. Panama is too small for mass tourism (this country will never be France), but it can leverage its geography (two coasts, lots of islands), its history (pirates, gold route, Spanish, French, and American influences), and its infrastructure to be very competitive as a tourist destination in the region. Tourism is growing, but this part of Panama's economy remains under-developed.
Logistics. Since taking control of the Panama Canal, this country has seen three important related milestones—dramatically increased tonnage, prices, and revenues, primarily as a result of reducing transit time from 33 to 23 hours. The Panama Canal returns around US$400 million to the national treasury every year. In a country this size, that's a lot of money. The ripple effect from this related to the logistics industry is big and growing. The expansion of the canal, when it is complete, will allow for even more traffic (as much as triple the current figures).
The good economic news in Panama is, in fact, great, but, yes, there are points of concern. David highlighted two important ones.
First, the recent tax law fiasco. In December 2013, Panama passed, very briefly, new tax legislation that had the country taxing residents on the basis of their worldwide income. It was a big deal and a really bad idea. The law was repealed Jan. 10, 2014. As David put it, "This was one man, not the government, not the country, but, obviously, the whole thing did some damage."
The other current concern has to do with the Panama Canal expansion project. If the dispute over sub-contractor overruns isn't resolved this weekend, work will cease.
And, like the tax fiasco, that'd be a big, bad deal. We figure Martinelli will work out a fix, if not by this weekend then very shortly thereafter. We'll keep you posted.
Kaitlin Yent
Reporting live from the scene of this week's Live and Invest in Panama Conference