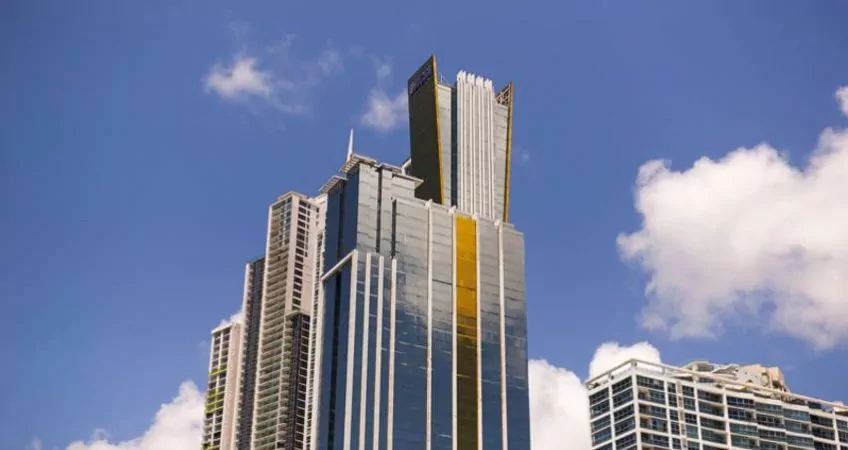 News From Panama City After 3 Months Away
Fourth Bridge Over The Canal A Go... And Other Important Good News From Panama
After three months away, Lief and his wife Kathleen Peddicord are back on the ground in Panama City.
What's new since they were last in residence at the Live and Invest Overseas HQ? Kathleen has the report…
Back in our Live and Invest Overseas HQ bright and early this sunny morning after three months away, what's new… I wondered of my Panama City-based LIOS team…
"The best news from sunny Panama," reported Lahardan Financial Manager Mark, "is the sun itself. We've been enjoying perfect weather. Clear blue skies, low humidity, loads of sunshine, and uncharacteristically cool temperatures.
"In my almost six years here," Mark continued, "I don't remember ever before thinking about putting on a sweater, but, lately, in the evenings, I'm tempted. The past several weeks really have been pleasant."
"We survived the Pope," added Associate Publisher Ines.
"In fact, the week he was here last month was great because most businesses closed and many Panama City residents left the city. There was almost no traffic. My morning commute to the office was a breeze."
"And city services held up," our Panamanian designer Candice added with a smile. "Everyone expected problems—with electricity, with water supply, with congestion—but we didn't have any. The event was a big success."
I think I owe the Panama powers-that-be an apology. I predicted chaos and worse would result the week the Pope and hundreds of thousands of Catholic youths from around the world descended on Panama City for 2019 World Youth Day.
Panama fooled us all by pulling off the enormously logistically challenging event without a hitch.
What Else Is News Since I've Been Away?
My Panama Letter editors report that the Santa María La Antigua Cathedral in Casco Viejo, the first catholic church established on the isthmus by Spanish conquistadors, has reopened after three years of renovations. Once a major tourist draw and the spiritual heart of the community, the cathedral had been closed since 2015.
The refurbishment was completed just in time for Pope Francis to be able to say mass in the church and consecrate the restored monument.
In local financial news, Panama will be hosting the first-ever International Banking Congress later this month. Regulators, bankers, risk assessment professionals, and financiers from the Americas and around the world will convene in Panama City to discuss everything from cybersecurity and blockchain to money laundering and fintech.
Panama's Copa Airlines continues to expand, adding new planes, new routes, and new employment opportunities… as, meantime, Tocumen International Airport, likewise, is growing to try to keep up with demand. Panama is both a hot destination, for both tourists and businessfolk, and the region's most important connection hub… more so than ever as we push into 2019.
A fourth bridge over the Panama Canal, Panama's most important expansion project since the 2016 expansion of the Canal itself, is a go. Right now, thousands and thousands of commuters who live on the other side of the Canal sit in five-hour-plus traffic jams coming and going every day. This additional bridge is intended (hoped) to significantly relieve the stress of that reality.
The US$1.4-billion project will be funded by a consortium of Chinese companies and is scheduled to be completed in 54 months. In addition to the bridge, the ambitious project includes eight lanes of traffic and a restaurant in the structure's west tower.
In other infrastructure news, the Panamanian government has become the biggest spender in Central America in health-sector construction projects, investing US$222 million in the country's public health sector since January 2018.
In more personal news, I note many faces I don't recognize around the office. While I've been away, our team on the ground in Panama… much like Panama… has continued to expand.
I'd better go and introduce myself…
Kathleen Peddicord