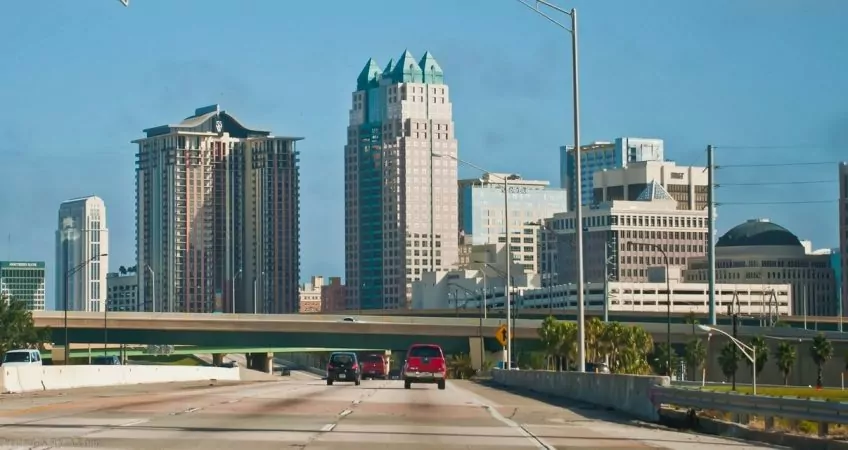 It's Day 2 Of The 2015 Retire Overseas Conference
Live From Orlando—From The Scene Of This Year's Retire Overseas Conference
My team and I are doing our best this week in Orlando to help the 400+ in attendance figure out where, exactly, they might best think about reinventing their lives overseas…
"Kathleen, I'm thinking about Ecuador and Nicaragua… specifically, Cuenca and Granada. Here's what I want…
"Well, first, here's what I don't want. I don't want hot or humid. I want a cool climate, and I want a city. I'll be making this move on my own, and I want easy access to things to do… museums and art galleries. Things like that. What do you think of my choices?"
Take Nicaragua off your list. Its climate isn't what you're looking for. Cuenca could be a good choice—cool and comfortable year-round plus an established community of expats to tap into. That would help to make the transition for a woman on her own much easier. You could also consider Medellín, Colombia, another good-weather destination that would also be a comfortable option for a woman on her own.
"Kathleen, I'm afraid I've made a big mistake. I've put down a deposit on a house on the beach in Belize…"
Why do you think that might have been a mistake?
"Well, I've ever been to Belize…"
Ah.
"But I know that Belize is what I want."
OK, let's start there. Why do you believe Belize is the place for you?
"I want the beach. I want to be right on the beach, right on the sand. And I want low-key. I don't like resorts or tourists, or people, really. I'm kind of kidding but not. I like quiet and solitude. And I don't want to learn a new language…"
Great. Yes, based on all that, Belize is a great choice for you. Still, you should go see it. A place can seem ideal on paper but just not feel right once you've put your feet on the ground. When that happens, you want to follow your gut… go with your instinct. So, while, based on your checklist of criteria, Belize seems like the place, before you commit in full, you need to get on a plane.
Meantime, I'll put you in touch with our Belize attorney so he can review the contract for the real estate purchase you're about to make. Definitely, you want an experienced attorney to review any property contact before you execute in full.
"Kathleen, we think Panama is the country for us, but we have a strict budget of US$1,700 per month. Here's my question, and I need you to answer me honestly. Can we really live in Panama on US$1,700 per month?"
Yes. In Panama City, Coronado, and Boquete, that budget would be enough… but maybe just enough to live comfortably. Outside those developed spots, in more rural locations, you'd have no budget concerns at all.
"Kathleen, I'm making this move with my young son, and I need a place that is disabled-friendly. My son is autistic. I'll be bringing his caregiver with me, and I'll be running my website business from wherever we end up. Where would you recommend?"
Medellín, Colombia. This is a peaceful, quiet, pleasant city with lots of parks and pedestrian areas, as well as a comfortable climate and friendly, respectful people. The city itself is the most disabled-friendly in the region. A former mayor had a blind daughter and was sensitive to the accompanying infrastructure implications. As a result, Medellín has wide sidewalks, organized crosswalks, and ramp access everywhere. Plus, this city has excellent health care, some of the best in all Latin America.
"Kathleen, we're considering between a teak investment in Panama that would also get us visas and an investment in the mango plantation that is presenting here at the conference this week. Which do you think makes more sense?"
Both make sense, but here's my advice: If you're shopping for a visa, shop for a visa. That is, identify your best visa option among the dozen that Panama offers. If you're shopping for an investment, then consider the two options for their investment merits. Separate your agendas. Make your lifestyle (visa) choices based on lifestyle criteria and your investment choices based on investment criteria.
"Kathleen, I'll need to make a little extra income on the side to supplement my retirement budget. Do you think it's really realistic to think I could find work as an editor or writer living in Europe?"
Yes. The online publishing business is big and ever-bigger. We publishers are hungry for more editing and writing support. We don't care where in the world you're located… only in how reliably and effectively you edit our copy. You could be doing your editing from anywhere in the world where you have a good Internet connection.
"Kathleen, we came here with specific locations already in mind. We want Europe. We knew that when we got here, and we still want Europe now after listening to all your presenters. However, you have gotten our attention with one place in Europe we hadn't been considering—the Algarve in Portugal. We were considering between France and Italy, but, really, neither of those seemed right for us.
"To tell you the truth, what we really wanted before we came here was Germany, but we realized it wasn't in our budget. We have a good retirement pension to count on but not enough for Germany. So that's why France or Italy.
"Do you think, though, that the Algarve might be a better choice for us than those places? We lived in Germany years ago and loved it. That's why we know it's our top choice. Do you think the Algarve might be more like Germany than France or Italy?"
Yes, I do. There's a big German community in the Algarve. Lots of British, too. As well, the weather in the Algarve is better than in France or Italy, and the cost of living is among Europe's lowest.
"Kathleen, we've planned our whole lives to retire to Ireland. Now that the time has come, we can't figure out where, though. We think Dublin is probably too expensive for us. Where else would you recommend?"
My two favorite places in Ireland are Galway and the Copper Coast of County Waterford. Both would make ideal retirement options… and, yes, the cost of living in both would be lower than in Dublin.
Kathleen Peddicord