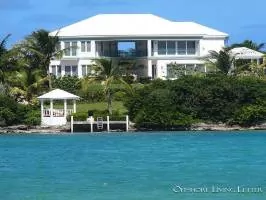 Investment Property In Dominican Republic In High Demand
Caribbean Profits—Invest As Little As US$50,000... Earn Up To 10% Net
I've been watching property markets in the Dominican Republic for about a dozen years. This island nation is one of the best places in the world to invest in rental property, thanks to a growing demand and undervalued prices.
You can buy a rentable apartment for as little as US$100,000 or even less. And you can get financing for the purchase in the Dominican Republic as a non-resident foreigner.
When I first visited the country, in 2005, areas such as Punta Cana and Puerto Plata were getting all the attention. At the time, those spots weren't interesting to me. My interest back then was in the Samaná Peninsula, particularly Las Terrenas, which was still developing. I recommended the area as a buy for my real estate investor readers. Prices were cheap, and the product offering was as good as it gets from an investor's point of view.
Investing In The DR Today
Today, while Las Terranas is still a buy, the DR offers several other good options both for generating yields and capital growth. Specifically, I like the coast near La Romana, about an hour east of Santo Domingo, where I have identified excellent current opportunities, including one in particular that I detailed for my Global Property Advisor members in November.
I see greater potential for capital appreciation for this particular opportunity than for many others I've seen recently in the DR, because this investment is in a master-planned beachfront resort community being built by developers with a track record. This is a very solid product.
And it's being developed in a market where the tourist rental demand is exploding.
According to the United Nations World Tourism Organization's annual report, the Dominican Republic was the sixth-most-visited country in the Americas in 2014, with more than 5.1 million visitors—an increase of 9.6% over the previous year. Tourist figures for this country for 2015, when they're released, are expected to show a further increase of 12%.
Furthermore, the country's tourism growth has been focused primarily on Punta Cana and La Romana, the area outside Santo Domingo that has my attention.
As the upward trend in tourism progresses, short-term rental demand will continue to increase, further solidifying the market opportunity, particularly for beachfront resort communities with five-star amenities.
Many markets can make sense for tourist rental investment, but prices for primo product tend to be high. Again, not the case in the DR.
Furthermore, the Dominican Republic's burgeoning tourism economy is not reliant on one market. The DR attracts travelers from North America, Europe, and South America, with direct flights from all three continents.
The Main Draw Of The DR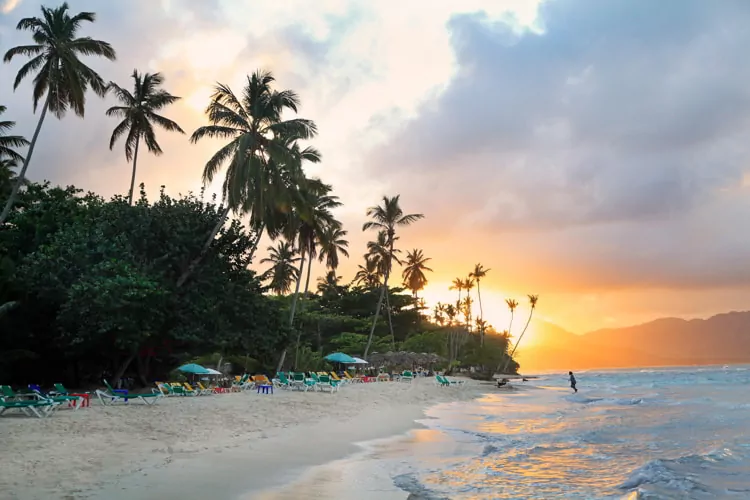 Beaches are the main draw, but Santo Domingo adds one of the biggest and oldest colonial town centers to the mix of sites to see. The beach areas are diverse, ranging from all-inclusive resort destinations to quaint Caribbean beach towns. Prices for properties in some locations with an ocean view can be as low as US$50,000, but expect prices for most ocean-view properties to start around US$100,000, with beachfront properties starting at US$150,000.
With prices this low, you'd expect capital appreciation to be the investment play, and, as I've explained, it is. But this market also offers the potential for excellent rental yields, as high as 10% net per year in some areas.
Bottom line, this is a growth market offering an abundance of opportunity. My top DR contacts will be in the room with me in Santo Domingo in May to lay out your top current options for taking a position.
Lief Simon
Mailbag
"Lief, I'm interested in your view of tax changes in Colombia. While it makes little sense to let tax laws govern your investment decisions as a general rule, the new Colombian legislation appears designed to tax not only social security benefits at a fairly high rate (up to 33%) but also wealth generated by accounts held in the United States.
"Do you feel these aggressive revenue-producing schemes are a serious threat to expats? Many bloggers are begging off Colombian investments or leaving the country altogether. Thanks for your advice."
C.M.
You're muddling taxes associated with living in Colombia with taxes associated with investing there. If you are a legal resident of the country, you are taxed on your worldwide income… as you are in most countries.
Further, note that the wealth tax does not apply to anyone who is moving to the country today. It was a temporary measure.
In addition, capital gains taxes have been reduced to 10%. If some bloggers are "begging off Colombian investments" due to taxes in the country, pity the bloggers. They're ill-informed and missing out on one of the biggest investment opportunities of our era.
Colombia is finally coming into its own, and many, including the mainstream media and big-name global investors, are jumping on the Colombia bandwagon. This is great news for this country, which has worked hard to overcome the stigma of its past. I've greatly enjoyed watching from the front row as the recommendation I made for the first time almost a decade ago is playing out as I imagined it would… and I'm more bullish on this country today than ever.
It's not too late to take a position, for lifestyle, for investment, or both.