Open Season On Hunting And Gun Ownership Overseas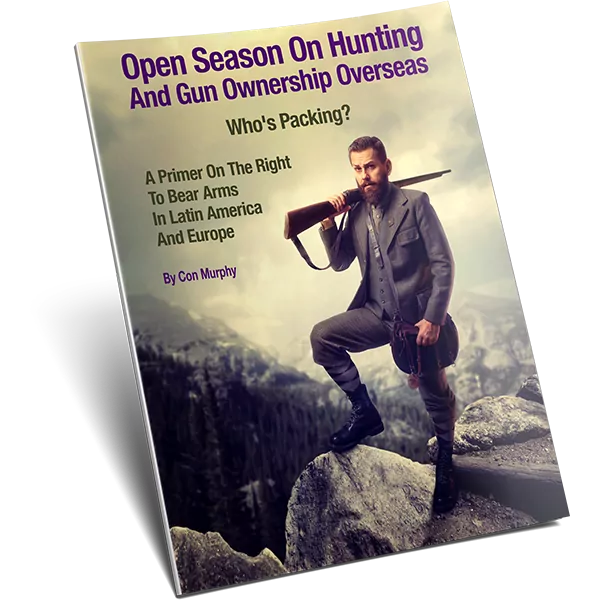 As you may know by now, I've lived in a lot of places abroad and you can bet I tried my hand at gun ownership in each one…
What I've found is that complete and accurate information for gun ownership and hunting overseas is hard to find.
So, naturally, my team and I got to work on the research…
And I'm happy to announce it was successful: the report Who's Packing? A Primer On The Right To Bear Arms In Latin America And Europe is now available to all new readers of my free newsletter service…
Offshore Living Letter is sent twice a week on Tuesdays and Thursday and comes direct from my laptop to your inbox, without any woke editor cleaning it up or toning it down.
In this guide, we walk you through the world's best and easiest options for gun ownership.
Whether you want hunt, hit the range, or simply have personal security, this is an invaluable resource and, again, a rare one that will guide you through the requirements and process of owning a gun abroad.
This report is absolutely free when you sign up as one of my readers.
Submit your email for your free report and as a special bonus, you'll also receive our highly-touted,
Offshore Living Letter.