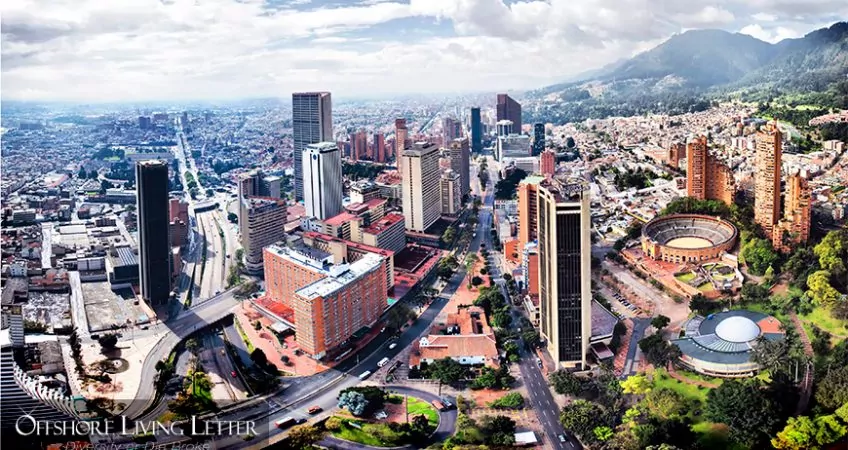 Colombia: One Of The World's Easiest Residency Options
World's Easiest Residency?
We're updating our guide to foreign residency and second citizenship. I'm reviewing the final chapters, and the new edition will be ready for publication soon.
Meantime, writing a summary of some of the world's current easiest residency options for an article for this month's issue of my Simon Letter, I was reminded why Colombia continues to stand out among the competition whenever backup residency alternatives are discussed.
Colleague Lee Harrison has long insisted that Colombia be at the top of the list of easy backup residency options. Lee was able to obtain Colombian residency quickly, efficiently, and without the help (or expense) of an attorney.
The information on the government website related to the process and the required paperwork is clear. More important, as Lee likes to point out, the requirements didn't change when he met with the government representative to submit his paperwork. The process was indeed as represented online.
In addition, that list of requirements doesn't include a police background check (at least not yet; our contacts say that this point is being actively discussed by the powers that be). This eliminates the need for an American to get an FBI report, which can be one of the biggest delays for an American trying to establish residency in any country other than Colombia.
While the thresholds for Colombia's retirement and investment visa options aren't the lowest on offer anywhere, the amounts are competitive.
How Do I Qualify?
You can qualify for the pensionado visa in Colombia right now with as little as US$765. If you're not retired and are looking for options for full-time or backup residency as part of your Plan B, you can invest as little as US$26,000 in the country and qualify for an investment residency visa.
The actual numbers are in Colombian pesos and so, to state the obvious, the U.S. dollar values change with the exchange rate. Note as well that the income threshold for the pensionado visa is based on the country's monthly minimum wage, which increases each year.
This means two things. First, if the idea of residency in Colombia interests you, you should act now, as the cost is only likely to increase.
Second, ideally you should have a bit more in pension income or invest a bit more than the minimums to make sure you continue to meet the peso thresholds at renewal.
Along with competitive thresholds for qualifying, Colombia's time-in-country requirements for maintaining your residency status are user-friendly. Under the temporary residency options (which the two figures above represent), you need to spend but one day every six months in the country.
By way of comparison, Ecuador offers visa options with similarly low investment and pension thresholds (US$25,000 and US$750, respectively), but, with these visas, you can't leave the country for more than 90 days in each of the first two years of residency. That takes Ecuador off anyone's list for a backup plan. Ecuador residency has to be your primary plan.
Upgrading Your Colombian Residency Plan
Bump up your investment in Colombia to US$165,000, and you can qualify for permanent residency status. The time-in-country requirement for this status is only one day every two years.
Easy bureaucracy, easy qualification thresholds, and easy requirements for maintaining the status… Colombia makes for a great option under any circumstances, whether you're looking for a primary plan or a Plan B.
The diversity of investment options that qualify you for residency is another benefit in Colombia. You have choices that qualify you for residency while also positioning you for good return.
Lief Simon