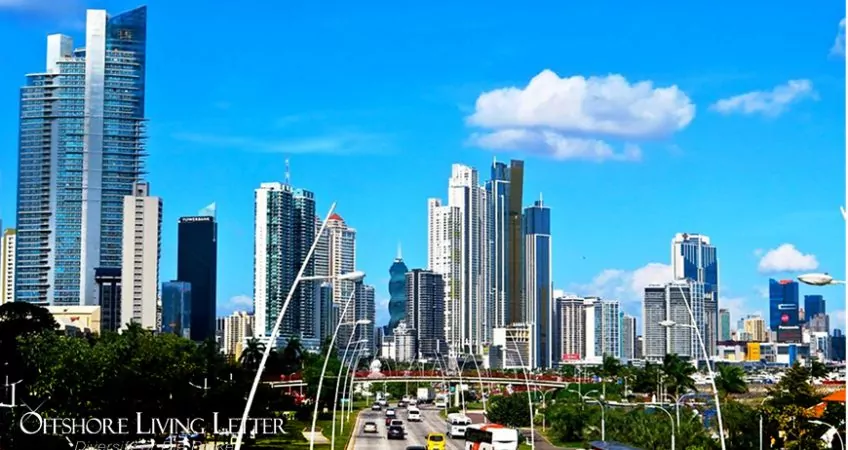 The Best Pre-Construction Properties Panama Has To Offer
How Forced Appreciation Can Lead To 100% Returns
I spent last weekend in the United States, in Atlanta and then Miami, where Access Panama Director Evie Brooks and I hosted a series of two one-day Access Panama Workshops.
These new workshops are meant to give people a general overview on living and investing in Panama… that doesn't require getting on a plane and taking an international flight.
Frankly, we weren't sure what to expect from these first-time offerings. Would the groups be all newcomers just beginning to think about the idea of spending time or money in Panama… or would they include folks with lots of living and investing overseas experience under their belts.
It was a mix. Some readers traveled from other States and one flew in from Aruba to be in the room with us. Others drove across town. Some had never spent time outside the States; others I recognized as having attended several events with us in the past in different countries.
One gentleman who joined us in Miami told me that he came for the chance to speak with me in person. He had a question to do with a Panama entity. For him, it was worth making the trip just to get my take on his structures situation. I was glad to be able to help.
For me, that kind of interaction is the best part of the events we hold. The on-the-spot feedback from readers helps to keep me on my toes.
Some of the Panama real estate investment opportunities we considered during last week's meetings reminded me of my first foreign property investment, a pre-construction purchase made almost two decades ago on the coast of Spain.
Advantages of Buying Pre-Construction Property
Buying pre-construction comes with the serious advantage of built-in leverage. You pay only some percentage of the purchase price during the construction period—typically 30% over several payments.
If you can resell the property before it is completed (meaning before you have to finish paying for it), your leveraged cash-on-cash returns can be 100% or more.
That's how my Spain investment played out. The developer sold my apartment a month before completion so I didn't have to come up with the 70% balance. My cash profit was right at 100% over the two years I held the investment.
What I'm describing is known as forced appreciation. When you buy pre-construction, you are paying (at least, you should be paying) a discounted price. You're taking a chance. Nothing is built yet. You are rewarded for taking that risk with a reduced cost of investment.
As construction progresses, the value of the property should increase. Typically, that increasing value is reflected in price increases that the developer implements as more units are sold.
In some cases, you can see additional appreciation throughout the construction period from general market conditions.
If my apartment in Spain hadn't sold before completion, my plan was to get a loan from a Spanish bank for the balance due at closing. Back in 2002 that was a straightforward proposition. Today, it's much more difficult to qualify for financing in most of the world as a nonresident foreigner.
It is this reality, in particular, that makes some of the real estate investment opportunities our Access Panama team presented over the weekend in Atlanta and Miami so appealing.
One developer in Panama eliminates the need to deal with a bank for financing. This group offers developer financing at reasonable terms, making for a worry- and hassle-free transition from pre-construction to completed property ready for rental.
Buying and flipping can generate excellent cash-on-cash returns, but holding on to a rental property with continued leverage through financing can allow you to generate a small monthly cash flow while the property's value continues to appreciate.
The opportunities presented at last weekend's Access Panama Workshops are in various stages of development, but all offer pre-construction pricing. Even minimal price appreciation during the construction period will add to the forced appreciation created by the pre-construction discount and should translate to excellent cash-on-cash returns.
In addition, this is an investment you can get into with a modest initial capital requirement. The 10% down payment for the lowest priced unit currently listed is $16,900. Two more 10% payments at $16,900 each put your total cash investment right at $50,000. Keep the property to rent it out and you'll need to furnish it at a cost of maybe another $10,000 (for a one-bedroom unit).
Should you decide to keep the property for rental, the rental revenue in every case is projected to be more than enough to cover the monthly financing payment and all other expenses (utilities, HOA fee, management fee, etc.).
Not every market makes sense for a pre-construction investment today, but Panama does.
In Panama, and in Panama City in particular, property demand continues to increase as the local middle class expands and as more foreigners come to this country, especially its capital city, to live, work, start businesses, vacation, and retire.
I see no reason to believe this demand is going to do anything but continue to grow.
Lief Simon