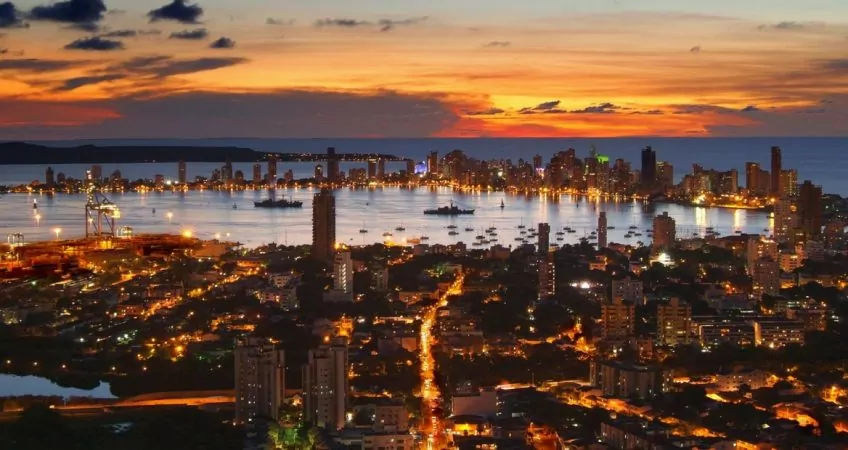 3 Perfectly Timed Investment Opportunities In Colombia
Three Ways To Cash In This Peace Dividend
Last week a friend forwarded a report on Colombia issued by a U.S. investment group. The group is enthusiastically bullish on Colombia and finally prepared to recommend the country in the wake of the ceasefire agreed with the National Liberation Army (ELN).
The Colombian government had already agreed a peace deal with FARC. Now that the ELN ceasefire is in place, the analyst, like all of Colombia and its people, is "waiting for the peace dividend."
Those of us already invested in Colombia are delighted to hear this, of course.
I've been putting money into Colombia and urging you to do the same for the past eight years.
Where is this country today, big picture?
Colombia oil exports boomed starting around 2003, thanks to policy changes… the country's mining industry, too. Focus follows the money, meaning other sectors of the Colombian economy haven't gotten the attention they've needed over the past dozen-plus years.
Even with oil prices down the last few years, Colombia's economy continued to grow, but average growth this year so far is less than 1.5%. That's expected to change as the country's attention turns to other industries.
Where is the focus shifting?
To agriculture… which is up 7% so far this year…
And to tourism. Arrivals are up 21% this year.
This is excellent news for us real estate investors, who can take advantage of growth in both of these industries.
Specifically, I've identified three excellent current opportunities that position you to profit from Colombia's coming agri- and tourist booms.
Not everyone is up for buying and managing a farm in Colombia. That's ok. Friends in the country have launched agricultural projects open to individual investors. One is forestry; the other is coffee.
Colombia Opportunity #1: Trees For Biofuel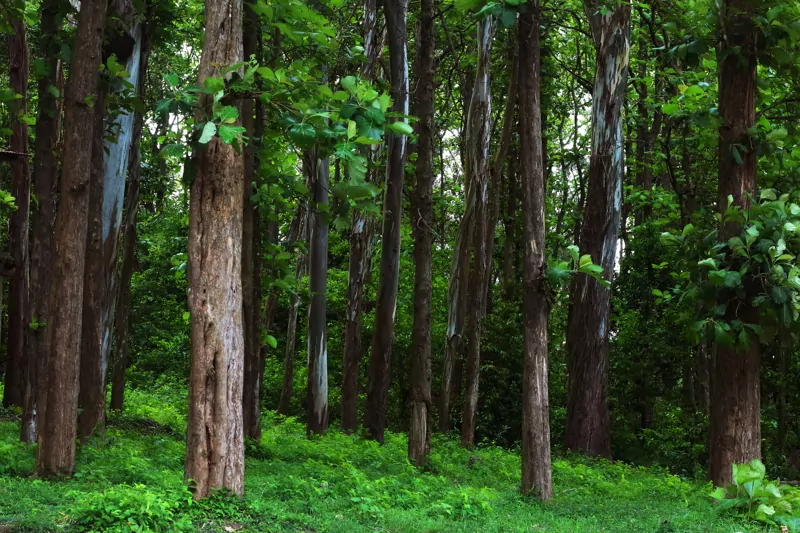 Raw, undeveloped land in Colombia is dirt cheap (pun intended) in certain regions, including one area in the northeast of the country that is attracting growing attention among forestry investors. A lot of trees are being planted here, and not all of the operations are start-ups. The group one friend is working with is already harvesting its first plantations.
And they're finding ready buyers for their crops.
These forestry projects are growing trees for biofuel. As environmental requirements reduce the use of coal in power plants, more and more countries are turning to biofuel. European countries in particular are buying up whatever biofuel sources they can find.
With a decade of experience, the plantation management company my friend has teamed up with in Colombia has honed the planting and growing cycles. They've reduced the planned harvest time from 12 years to 7.
The region has plenty of land, but prices are going up every year as the area develops. Today's projected returns of 15% on these forestry projects don't include any allowance for land appreciation… mostly because the land cost is a small percentage of the overall investment requirement. However, long term, land values could add nicely to what are already excellent projected returns.
Colombian Opportunity #2: Coffee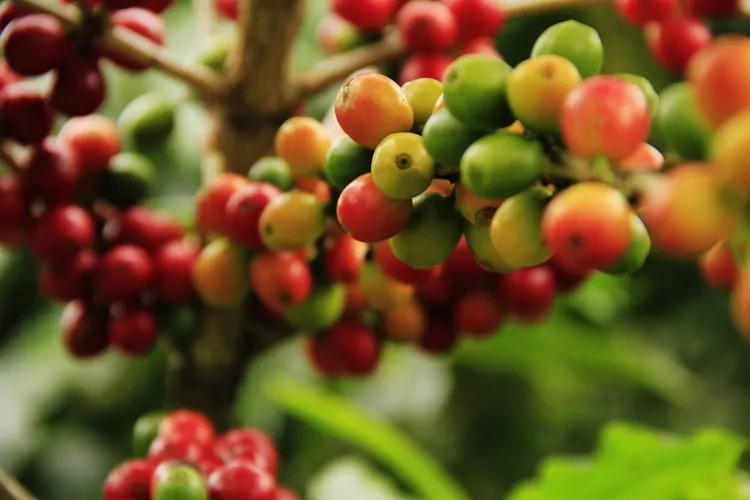 Another friend has put together a coffee plantation. Actually, he's buying several adjacent coffee farms to create a single larger plantation.
The Colombian coffee-growing industry lacks all economies of scale. Most farms are a few acres worked by individual farmers. Processes are manual and inefficient, and the growers have no leverage with buyers of their beans.
I've seen coffee projects in Colombia before. In fact, I am an investor in one that didn't quite play out as expected. One difference with this new plantation is timing. The U.S. dollar remains strong against the Colombian peso, and coffee prices are at eight-year lows. My friend getting into the Colombian coffee business is buying at a time when coffee farms are very affordable for someone whose investment capital is denominated in U.S. dollars.
Additionally, consolidating processing facilities into a single operation creates economies of scale and reduces costs significantly.
Using coffee prices based on today's low prices, this group is projecting an annualized return of 14%. Much of that comes in annual cash flow, but the plan is to sell the farm after 10 years… once the operation has a proven cash flow track record.
Colombian Opportunity #3: Tourist Rentals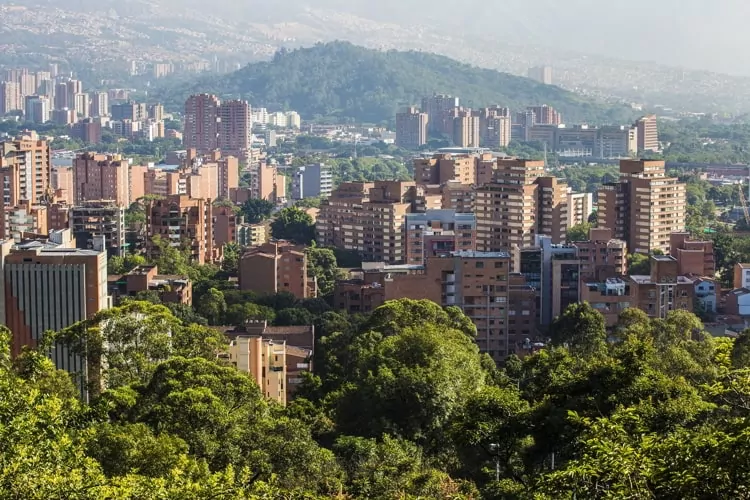 While the absolute number of foreign tourists traveling to Colombia isn't huge yet, the annual increases are impressive. Again, tourism figures are up 21% so far this year.
With the peace agreement with FARC and the ceasefire with ELN making international news, the world finally will begin to become convinced that Colombia is a safe place to travel. This has been true for many years, but we won't quibble about that. The long-standing misconception has created opportunity for those of us able to see beyond it. Now it's time for investors who took the early-in risk to begin to enjoy the payouts.
Indeed, the early-in window has not quite closed. I'd say that, if you haven't pulled the trigger on a Colombia property investment yet, this is your final chance to act. The mainstream press is getting on board with the idea that Colombia is one of the world's best-kept travel secrets. Mainstream attention means appreciating values.
Indeed, as the world has been slowly catching on, real estate prices in Medellín, where I own property, have gone up as much as 10% a year for the last five or six years. In peso terms, my property has appreciated at least 100% over this period.
Still, real estate prices in Medellín remain reasonable today in U.S. dollar terms, thanks to the dollar's strength versus the Colombian peso.
I'm very happy with my Medellín purchase and a big fan of this city; however, if I were shopping for a rental investment property today, I'd look to Cali. Cali is Medellín 10 years ago.
Bogotá is also interesting, though prices are not as low as in Cali. In Bogotá, however, you've got more diversity of potential renter; this city of eight million people attracts both tourists and business travelers.
I wouldn't recommend Cartagena, on the Caribbean, for a property investment today; prices are inflated in what has become one of Colombia's best-known cities. Look instead to Santa Marta or Barranquilla, farther along this country's Caribbean coast, for better rental investment options.
Lief Simon