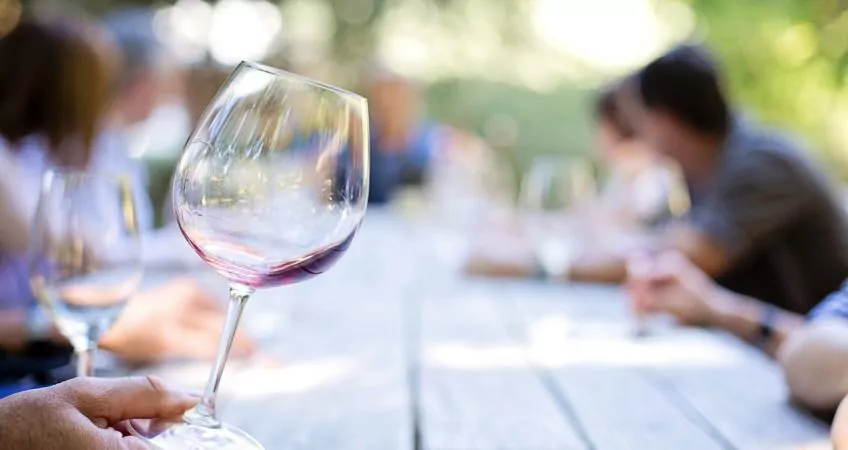 Investing In Wine In France: A Good (And Tasty) Venture
Lief Simon's Secret French Passions
Kathleen and I are in Paris for six weeks.
We seldom have the luxury of so much time in one place. How to fill our free days, I wondered when we arrived…
Ah, ha, I thought. I'll reorganize the cave.
A French cave is an underground area for storage. It's not like a basement. You aren't going to convert the space to a home gym or billiards room.
Many of Paris' oldest apartments come with caves. They were carved out originally specifically for the purpose of storing wine… and that's what they're best for still today. They have dirt floors and low vaulted ceilings. They're dark, damp, and cool. Bottles of wine are very happy here.
Ours was chaotic, with bottles stacked randomly, after almost a decade of neglect.
My little collection wouldn't be impressive to a true wine enthusiast. Most of the vintages are from 2005 and 2006, when I ordered a smattering of Bordeaux primeurs from several well-known châteaux.
Ten years later the values of those wines have appreciated nicely. Some have become worth so much that I'm reluctant to open them to drink! Fortunately, most of them need to stay corked for at least a few more years before they'll peak anyway.
I don't see investing in wine as a serious profit agenda. But I like wine, and buying good wines as primeurs, when the prices should be at their lowest levels, then ageing the bottles in your own cave so you can drink them in the future when the prices may be unaffordable or at least unjustifiable makes sense to me.
Plus, it's fun.
Hence the reorganization of my cave.
The good stuff comes in wooden crates if you buy a dozen bottles at a time. Those boxes weren't the problem. It was the purchases that weren't a full dozen… and the lesser wines that were delivered in cardboard boxes that were a bit of a shambles. Cardboard disintegrates when left in a cold, damp, dark room for close to a decade.
I made a trip to a Paris hardware store with a cave section, where I was able to buy proper racks, and spent the better part of a recent Saturday cleaning things up. My inventory is more than I realized. Turns out you can maintain your stock without buying more if you're not around to pull a bottle off the shelf every night.
I've sorted into three sections according to price—the cheap stuff, the stuff we'll serve to guests, and the stuff we may never open given what a bottle of it costs today.
The question now is: How do I grow the collection from here?
Invest In Wines For The Future
I made those first primeur purchases on a trip to Saint-Émilion 13 years ago on a whim. The wine from the three different châteaux I chose was based on the recommendations of our travel companion and the lady in the wine shop. One of the wines I bought wasn't a known name, but when the lady in the shop explained that they'd made only 1,000 bottles, I decided to take three of the year available as well as a case of the primeurs.
The winemakers release primeur sales in Bordeaux as the wine is being moved from the casks to the bottles. It works like futures. The wine is delivered some time the next year, after it has had a bit more time to age in the bottle.
Buying in this pre-sale manner, you get a good price and the winemaker gets some cash flow before he's ready to deliver. It's a win-win situation… unless…
Unless the broker you buy from can't deliver.
The nice lady in the wine shop in Saint-Émilion delivered on time the next year. On the strength of that successful experience, I bought more primeurs the next year from an online broker… who did not fulfill.
That group simply oversold. They sold more cases of some of the most sought-after primeurs than they were allocated by those châteaux.
Eventually, after a lot of hassle and follow-up, the broker delivered most of the primeurs I'd bought and a similar value of other wines they were unable to fulfill. However, the experience put me off buying wine online… better to buy in person in Saint-Émilion or another town where the primeurs are released, I decided.
Or, I'm now thinking, you could do as I've recently learned a friend does.
As often as possible, my friend visits one of the Salon des Vins staged by France's independent winemakers.
My friend likes these salons because they make it possible for him to meet the smaller producers face-to-face and to get to know them and their families… to learn their stories.
Big-name wine comes at a premium… because of the name. Yes, France's classic houses make good wine, but this country is home to an estimated more than 27,000 winemakers. I'm thinking my friend is right and some unsung gems are to be found among them.
In some cases, you can buy a case of primeurs for the cost of a single bottle of the well-known châteaux. I like that math.
Lief Simon