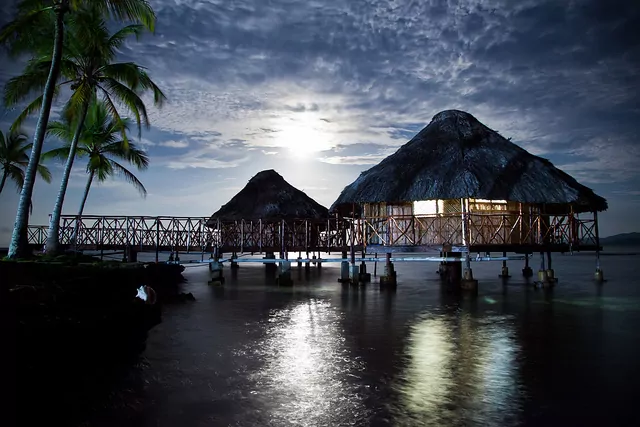 Panama By The Numbers
"If you want to grow, you have to go to a place that's growing."
–Panamanian businessman Jose Bern
"Panama has three things going for it—location, location, location."
–Expat David Stubbs
"Why should an expat or investor care about the economic situation in the country where he's interested in living or investing?" serial expat David Stubbs asked all those assembled in the meeting rooms of Panama City's Veneto Hotel for this week's Live and Invest in Panama Conference yesterday.
"I'm British," David continued, "but I've been living outside the UK for more than 30 years, and I can tell you, based on that long experience as both an expat and a global investor, that there are four reasons to care about the economy of any place where you plan to spend your time or money:
Infrastructure investment—countries with strong economies typically reinvest in their infrastructure
Safety—countries with strong economies typically have lower crime rates
Job creation—because lack of job creation can mean disenfranchised youth
Future real estate values—contributing to your return if you invest in a piece of property
We remind you often that Panama's economy is strong. Yesterday, David showed all of us assembled just how strong.
Panama's GDP is US$30 billion. It's per-capital GDP is US$14,000. It's the second-richest country in Latin America (after Chile), and its clear and stated agenda is to double those figures in the next 10 years.
It's on track to do that. Right now, Panama's is the fastest-growing economy in the Americas. The Panamanian economy is, simply, in a different league than that of any other country in this part of the world.
"Apparently someone forgot to tell Panama about the world's financial crisis," David told the group.
Indeed, this country's economy has grown every one of the past dozen years, including in 2008 and 2009.
Panama's Secret For Exploding Growth
The cornerstone of Panama's ongoing and enviable growth is the Panama Canal. For the past 14 years, the Panamanians have run it successfully, impressively, profitably. Within the next two years, they'll complete the Canal expansion that they've been hard at work engineering for the past six years. This will mean more ships, bigger ships, more crossings, bigger revenues.
And it's not only Canal revenues that are driving Panama's expanding economy. The ripple effect of the Canal is, like the Canal itself, big business. And, in addition to the Canal, Panama is also enjoying the proceeds from big and growing financial services and transportation industries.
Meantime, money is pouring into this country from all over…from elsewhere in the region, from North America, from Europe, from Russia, from China, from the Middle East…
Because in this time of global crisis, people with money are seeking safe haven, and people paying attention are recognizing Panama for the safe haven it is. Safe haven with upside.
Foreign direct investment inflows into this country reached US$1.7 billion in 2009 and US$3 billion in 2011, a sizable bet by foreign companies on the future of this small country. Big companies from around the world taking advantage of Panama's open-door policies and incentive programs include Maersk Line, Halliburton, P&G, Dell, Caterpillar, Sinpopec…a total of 68 so far.
Thanks to all this growth, the country's unemployment rate has dropped significantly, from between 8% and 12% (depending on which set of numbers you use) to around 4% today.
The three leading U.S.-based credit rating agencies all have awarded Panama investment grade status, making it part of a select group of such countries in the region.
The country's flagship airline COPA has invested more than US$6 billion in new aircraft and now serves 65 destinations in 29 countries. COPA has also introduced "No Penalty Stop-Overs" to encourage some of its millions of transit passengers to take time out to enjoy the fun and (very important) the shopping available in Panama City.
In other words, it's easier all the time to get here, and if you haven't made the trip yet to come see for yourself what all the hubbub is about down here in the Hub of the Americans, I have to ask:
What in the world are you waiting for?
Kathleen Peddicord
Reporting live from the scene of this week's Live and Invest in Panama Conference on behalf of Lief Simon (who is busy MC'ing the event)