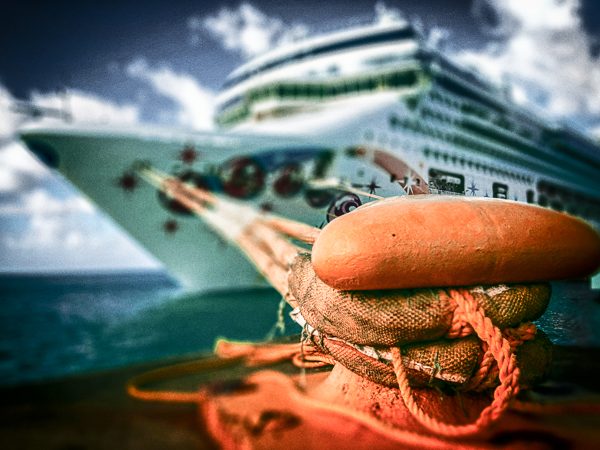 Cayman Islands-Based OneTRADEx Is Top Option For Small Investors
New Low-Cost, Low-Minimum Caymans Option For Investors Looking To Diversify Globally
Fidelity Investments in the United States will no longer allow U.S. citizens living outside the United States to invest in mutual funds through their Fidelity brokerage accounts. Clients can keep existing mutual fund investments but won't be able to make any new ones. Depending on where you're living, you could be able to continue to invest in stocks directly through your Fidelity brokerage account…or not.
Fidelity isn't the only group with such a ban in place; Putnam and Vanguard have similar policies.
The simple solution for the would-be mutual fund investor would be to keep a U.S. address when you move overseas. Most every American I know who has moved overseas has done this anyway, and I make the recommendation generally. You want a U.S. address for receiving U.S. mail from banks, credit card companies, and, yes, your brokerage house. Could be the address of a family member or long-time friend or a P.O. Box in Miami.
Fidelity states that only a small number of its clients will be affected by this change, so I wonder why make the change at all. Maybe it's in anticipation of future further financial restrictions on U.S. citizens living abroad. Does Fidelity management know something the rest of us don't yet?
Certainly many people expect further restrictions on an American's ability to move money out of the United States, but it seems unlikely that the U.S. government wants to keep Americans overseas from sending and investing money back into the country from wherever they are living and working.
If you're unable or unwilling to maintain a U.S. address when you move overseas, what option do you have in the face of the new Fidelity Investments policy? Open an account at a private or an investment bank.
Investment banks make their money from fees rather than from lending like commercial banks. Therefore, they have generally high minimum account balances. Swiss banks don't want to waste their time on anyone who doesn't have at least US$1 million in investable assets. Banks in less expensive jurisdictions can have minimums of US$250,000 or as low as US$100,000.
What About The Guy Just Starting Out Building His Investment Portfolio?
That guy needs to find an offshore brokerage company with low account minimums, and that is not an easy task. During the last 18 years, I've found a few. However, in every case, the firm either wouldn't take U.S. or Canadian clients or charged fees too high to make trading small transactions sensible.
Finally, I believe I've found a good option. I've recently discovered a group out of the Caymans that is set up for small investors. This group charges relatively low fees and imposes low account minimums. Furthermore, they'll invest in U.S. mutual funds for you. Their fees are higher than those at U.S. brokerage houses like Fidelity…but Fidelity won't let you buy mutual funds anymore…
The group is called OneTRADEx. It's a relatively young firm run by two industry veterans. Their goal was to set up an affordable trading platform for individual investors who do their own trading (most investment banks offer only managed accounts, meaning you can't do your own trading directly). The firm is licensed by the Cayman Islands Monetary Authority and is FATCA compliant.
With account minimums starting at US$5,000 and stock trades as low as US$9.95, this group is perfect for the American abroad who is just starting his investment portfolio as well as the active trader who doesn't want a managed account at a bank.
I haven't visited their offices in the Caymans yet but have scheduled a trip for August. Meanwhile, as of Aug. 1, Fidelity won't let Americans abroad invest any more money in mutual funds through their Fidelity brokerage accounts. Now might be a good time to consider making a change. I'll report back more following my Caymans visit next month.
You can contact OneTRADEx at info@onetradex.com or visit their website at www.onetradex.com.
Lief Simon
P.S. OneTRADEx can work with American and Canadian expats but can't deal with those resident in the United States or Canada directly. If you're living in the States or Canada, don't let this deter you. Set up an offshore LLC and open an account with OneTRADEx through that LLC.